WEBINAR: Keeping out of trouble - avoiding an appearance in court
22.03.2017, 7:30pm-8:00pm
Talks
Keeping out of trouble - avoiding an appearance in court
Abstract
The amount of regulation and guidelines have increased exponentially over the past 45 years, my lifetime in dentistry. Litigation and complaints against dentists are still rising, in spite of all our efforts to prevent it. This presentation will focus on the distinction between incompetence and clinical negligence and highlight the ways in which we can avoid - or deal with - claims made against us. I will explain the process of a medico-legal claim and show how problems can be prevented or managed.
Aims
To understand the difference between clinical and legal definitions of negligence;
Objectives
i) How to protect yourself from claims or complaints against you;
ii) How to provide predictable and effective periodontal treatment in general practice
Speakers
Speakers
Dr Philip Greene
Biography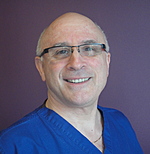 Philip is a Specialist in Periodontics and Dental Expert Witness based in Manchester. He qualified in 1971 and worked in NHS and private general practice for almost 20 years. He has been a full-time periodontist for over 20 years and has assisted solicitors and Courts as an expert witness for most of that time. He has published and lectured widely in various journals and international meetings, including the American Academy of Periodontology. He has been using implants as part of his periodontal practice since 1988. Philip has been married for 47 years and has four adult children and four grandchildren.