Sustainability
Sustainability is the balance between the environment, equity and economy. The practice of sustainability cannot happen overnight but requires a systematic approach to these interconnected issues.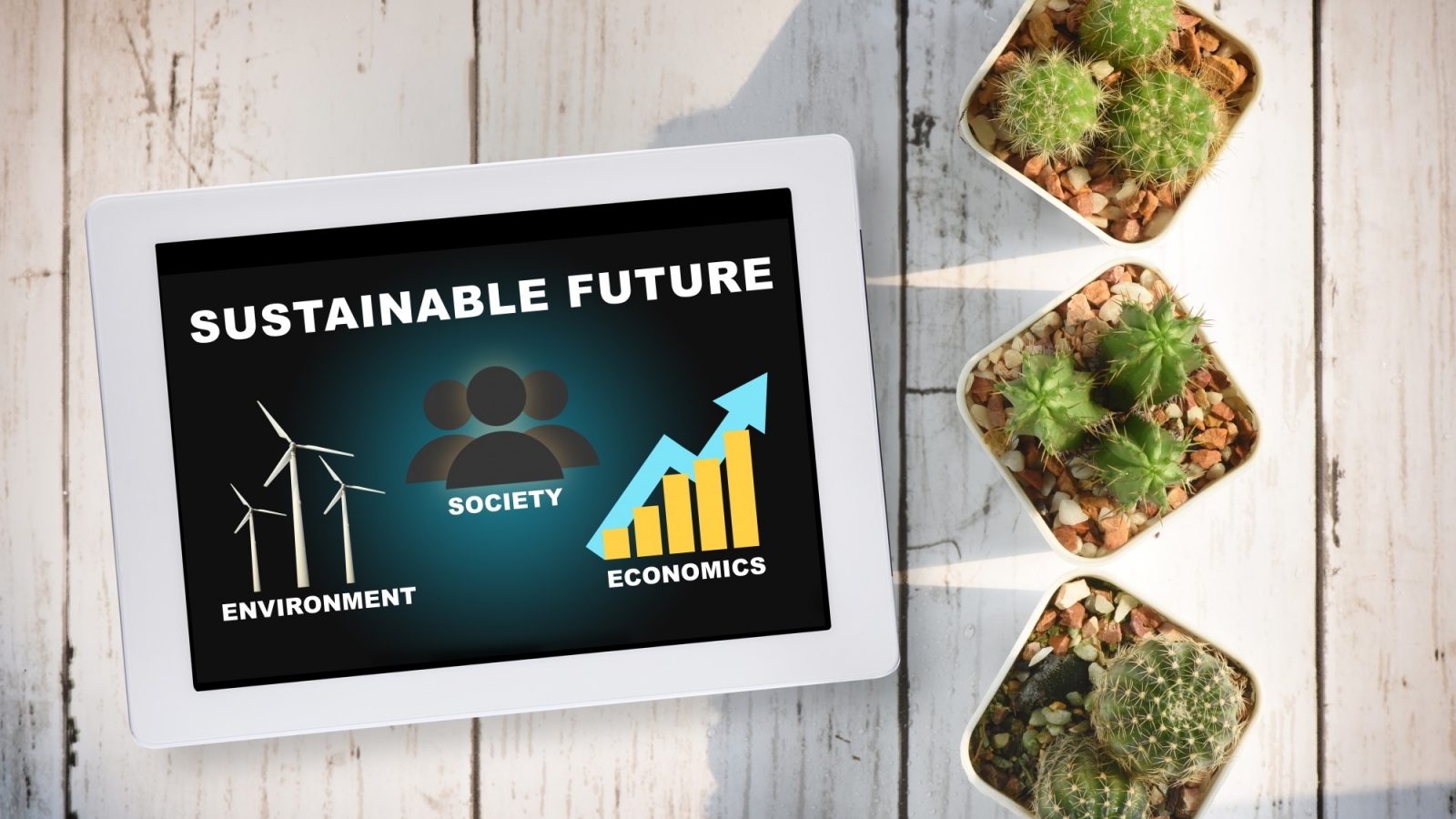 Mission Statement
Sustainability focuses on meeting the needs of the present without compromising the ability of future generations to meet their needs. It is a challenging concept which can be fundamentally broken down into themes related to supporting and investing in people and our community, caring for our planet/environment, and being economically responsible.
BSP Council is committed to making sustainable changes in all aspects of its work to safeguard the future of the Society for its members, patients, public and the wider dental community that it serves.
"Embedding sustainability - because tiny tweaks lead to outstanding outcomes."

Sustainable Corporate Governance
The BSP:
A charity promoting public and professional awareness of periodontology and implant dentistry to achieve our vision of "Periodontal Health for a Better Life."
Corporate Responsibility
Dental charity
Professional organisation
Evidence-based science
Prevention
Dental advice
Professional guidelines
Patients/public information
Corporate Governance
BSP Constitution and Byelaws
National and International law
Mission Statement and Ethos
Policies and Procedures
Code of Conduct & Declaration of Interests
Strategic Plan
Sustainable Development Goals
Charity Commission Guidelines
FSC Guidance on sustainable charity investments
Corporate Values
Transparency
Meeting member needs
Serving wider dental community/patients/public
Clear communication channels
Periodontal and dental implant education
Oral health/systemic health
Investment in research and clinical developments
Commitment to Awards for progression and innovation
Equality, Diversity and Inclusion
Patient Partnerships
Partner Sponsor relationships
Collaborating with key stakeholders, professional bodies and policy makers
BSP Sustainable Development Goals
It is vitally important that we continue to build on what the Society has achieved since it was founded in 1949. We are always striving to meet the needs of our membership and to stay at the forefront of research and education in the area of periodontology and implant dentistry. We are continually exploring how we can develop, grow and set ourselves challenging targets to achieve over the coming years.
In addition to our long-term strategic aims, BSP Council has identified our initial key sustainable development goals to safeguard the future of the Society. These objectives reflect elements of our strategic plan and keep the BSP focused on delivering the best service to our members, the wider dental community, the public and patients, without comprising the needs of future generations.
We will regularly meet to reflect and evaluate our achievements and identify new objectives for future development. As always, we shall keep our members fully updated with our progress in this key area of our work.
Effective Community Engagement
Continue to grow and develop the Patient Forum and give a voice to our diverse patient community. Collaborate with them on projects to inform, enhance and influence our activity, resources, policy and strategy, thereby raising public awareness of gum disease.
Run public awareness campaigns, e.g., Gum Health Day
Develop Patient Pages on the website.
Liaise/collaborate with our Partner Sponsors to further embed sustainability in the BSP.
Reduce travel and meeting costs
Face-to-face meetings will be reduced by two-thirds and more online, inclusive meetings will be held for Council, Annual General Meeting of the members and Partner Sponsor annual reviews.
Sustainable Office Practices
Reduce waste and recycle, where possible. Digital practices, linking to the new website, will cut the printing of materials by 25%.
Eco-friendly Events
Reduce our printed materials by 50%. Purchase Conference lanyards made from recycled PET, which can be collected and re-used at future events. Use recyclable card name badges to reduce plastic waste. Provide ethically sourced, re-usable shopping bags for delegates.
Educational Programme for all DCP's
Drive education and be instrumental in organising an annual Educational Webinar Programme, Masterclass Course and Conference to meet the needs of all categories of our membership and support them from early in their career until retirement.
Supporting the Future Generation
Considerable financial investment in developing and future-proofing the BSP website.
Collaborate with the Dental School Periodontal Leads, Undergraduate Group, Early Career Group, Specialty Trainees and Postgraduates to help, encourage and support them in their career progression and ignite a passion for periodontology and implant dentistry.
Further inspire undergraduate, postgraduate/qualified dentists, hygienists and therapists to be progressive and innovate in their work by awarding annual prizes and grants for research