Webinar - Instrument Selection & Advanced Techniques for Subgingival PMPR
12.07.2022, 7:00pm-8:30pm
The webinar is free for members, non member charges are £20 Hygienist/Therapist, £30 Dentist.
Bookings will close at midday on Monday 11 July.
Registering instructions will be sent out on Monday 11 July, as you need to register with Zoom (a quick and simple process). After registering you will receive a confirmation email containing information about joining the webinar on the evening.
Only the first 500 participants to log in on the evening will be able to participate in the live event.
However, booked participants will be able to view the webinar after the event on the BSP website. You will be notified when the recorded presentation is available for viewing.
1.5 hours CPD is offered to all delegates who have booked and viewed the webinar. Bookings must have been made through the BSP website, non-members will need their booking reference number to obtain CPD. Evaluation form and CPD certificates will be available after the event on the website.
Talks
Webinar - Instrument Selection & Advanced Techniques for Subgingival PMPR
Abstract
Professional mechanical plaque removal (PMPR), formerly known as scale and polish, root surface debridement, subgingival scaling and root planning remains the corner stone of non-surgical treatment of periodontal disease. It is the least invasive procedure and constitutes the first (initial) phase of therapy for periodontal patients. When done well, it is highly effective for resolution of inflammation when paired with a robust oral hygiene intervention.
The primary goal of subgingival instrumentation is the complete removal of biofilm and calculus deposits; however, effective periodontal instrumentation is a highly specialised procedure that requires operator skill and expertise. It is a time consuming and energy intensive procedure with many limitations that make it difficult to achieve complete biofilm and calculus removal.
The emphasis of this session is to introduce ergonomic techniques and strategies to increase operator comfort, safety, and efficiency. The audience will learn about advanced fulcrum techniques, stroke production and specialised instrument designs that facilitate access into deep pockets, furcation sites and concavities.
Outcomes
1. Summarise the goals of non-surgical periodontal therapy and the most common challenges of subgingival instrumentation.
2. Learn how advanced and assisted fulcrum techniques improve access to restricted sites and facilitate a neutral, ergonomic posture during instrumentation.
3. Appreciate how specialised instrument designs facilitate access, adaptation and activation within deep and narrow sites, furcation areas and concavities.
Speakers
Speakers
Ms Claire McCarthy
Biography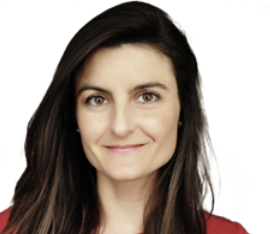 Claire is based at Kings College London where she is a clinical research fellow. She also teaches at NYU in New York where she is adjunct professor and course coordinator since 2014. She graduated from Trinity College Dublin in 2000 and has a combined 24 years clinical experience and 17 years as faculty on BDS undergraduate programmes, Postgraduate MSc in Periodontology, Implant Dentistry and undergraduate Dental Hygiene and Therapy programmes in the UK and the US. She completed a master's degree in Higher Education in 2007 and is a fellow of the Higher Education Academy. She is the former course lead of the BDS year 2 periodontology programme at King's College London and she lectures nationally and internationally as well as delivering training courses for dentists and hygienists in non-surgical periodontal and implant therapies. She is contributing author of a recent textbook, treats patients in private practice and undertaking a PhD at Kings College London.