Webinar - Peri-implantitis – the host bacterial communication
14.11.2023, 7:00pm-8:30pm
The webinar is free for members, non-member charges are £20 Hygienist/Therapist, £30 Dentist.
Bookings will close at midday on Monday 13 November 7 June 2023.
Registering instructions will be sent out on Monday 13 November, as you need to register with Zoom (a quick and simple process). After registering you will receive a confirmation email containing information about joining the webinar on the evening.
Only the first 500 participants to log in on the evening will be able to participate in the live event.
However, booked participants will be able to view the webinar after the event on the BSP website. You will be notified when the recorded presentation is available for viewing.
1.5 hours CPD is offered to all delegates who have booked and viewed the webinar. Bookings must have been made through the BSP website. Non-members will need their booking reference number to obtain CPD. Evaluation form and CPD certificates will be available after the event on the website.
Talks
Webinar - Peri-implantitis – the host bacterial communication
Abstract
Dental implants replace missing teeth in at least 100 million people, yet over one million implants fail every year due to peri-implantitis, a bacterially induced inflammatory disease. Our ability to treat peri-implantitis is hampered by a paucity of information on host-microbiome interactions that underlie the disease. By characterising molecular events at the mucosal-microbial interface in the peri-implant crevice, we discovered an active peri-implant microbiome surrounding healthy implants. Microbial genes regulate human genes encoding cell development, metabolism, morphogenesis, adhesion, gap junctions, cell-cell signalling and immuno-inflammatory pathways, suggesting a role for commensals in protecting epithelial integrity. In disease, we discovered that microbial dysbiosis in the peri-implant sulcus promotes abandonment of host-bacterial transactions that dictate health and instead drives a move towards chronic programming of a non-healing wound.
Objectives
Understand host-microbiome interactions.
Identify peri-implantitis as a source of implant failures.
Understand the role of commensals in protecting epithelial integrity.
Outcomes
GDC Development Outcomes A & C
Speakers
Speakers
Dr Purnima Kumar
Biography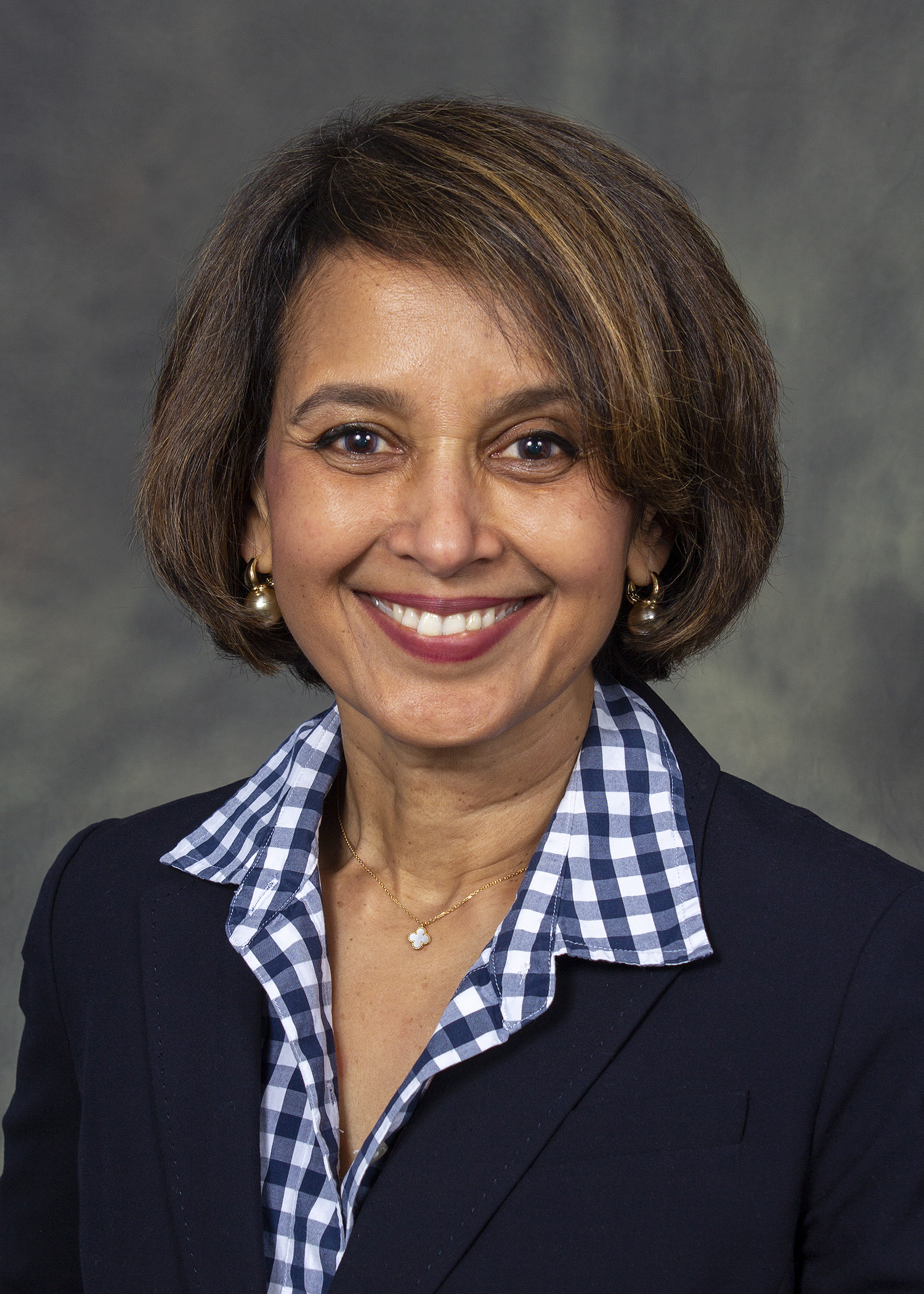 Dr. Purnima Kumar is the William and Mary K. Najjar Endowed professor of Dentistry and Chair of the Department of Periodontology and Oral Medicine at the University of Michigan. She received her dental degree from Annamalai University in India, and her Masters in Periodontology and PhD in Molecular Microbiology from The Ohio State University. She is a Diplomate of the American Board of Periodontology and a Fellow of the Executive Leadership in Academic Medicine (ELAM) program, the International College of Dentists, the American College of Dentists, the Pierre Fouchard Académie and the American Association of Oral, Dental and Craniofacial Research. Dr. Kumar is the Principal Investigator of Oral Microbial Ecology Laboratory at the University of Michigan that is funded through the NIH, NCI, and oral healthcare industry. She has authored over 100 papers and book chapters and serves as the Co-Editor of Clinical Advances in Periodontics, and Associate Editor of the Journal of Periodontology, Periodontology 2000, Nature Scientific Reports and Microbiome. She is an active researcher, clinician, teacher, and administrator, has mentored several pre-dental, dental, master's, doctoral and post-doctoral students and junior faculty colleagues, and has served on several grant review panels for the NIH. She serves as the Chair of the Continuing Education Oversight Committee for the AAP and is a member of the AAP's Taskforce for Future Science. She also serves on the board of directors of the Osteology Foundation and the American Academy of Periodontology Foundation. She is a member of the Council of Scientific Affairs of the ADA and is their official spokesperson on e-cigarettes and vaping. Dr. Kumar has served on various committees of IADR and is presently the President-Elect of the Periodontal Research Group. She also serves on several taskforces for women in science, women in surgery and women in STEM and volunteers for groups that empower women locally and nationally.