Webinar - Supportive Periodontal Care - Practical implementation of step 4 of the S3 guidelines
16.11.2022, 7:00pm-8:30pm
The webinar is free for members, non member charges are £20 Hygienist/Therapist, £30 Dentist.
Bookings will close at midday on Tuesday 15 November.
Registering instructions will be sent out on Tuesday 15 November, as you need to register with Zoom (a quick and simple process). After registering you will receive a confirmation email containing information about joining the webinar on the evening.
Only the first 500 participants to log in on the evening will be able to participate in the live event.
However, booked participants will be able to view the webinar after the event on the BSP website. You will be notified when the recorded presentation is available for viewing.
1.5 hours CPD is offered to all delegates who have booked and viewed the webinar. Bookings must have been made through the BSP website, non-members will need their booking reference number to obtain CPD. Evaluation form and CPD certificates will be available after the event on the website.
Talks
Webinar - Supportive Periodontal Care - Practical implementation of step 4 of the S3 guidelines
Aims
To understand how to implement Step 4, Supportive Periodontal Care, of the BSP UK Practice Guidelines for the treatment of Periodontitis
Objectives
To understand the requirement of Step 4 Supportive Periodontal Care (SPC)

Understand the evidence, rationale and importance of long term SPC

Discuss the differences between SPC and regular recall visits and considerations for the dentist, hygienist or therapist.

Discuss how to implement SPC effectively in general practice within private and NHS settings in the phased treatment of periodontitis.

Have confidence in discussing the benefits of SPC with patients.
Outcomes
C
Speakers
Speakers
Dr Viren Vithlani
Biography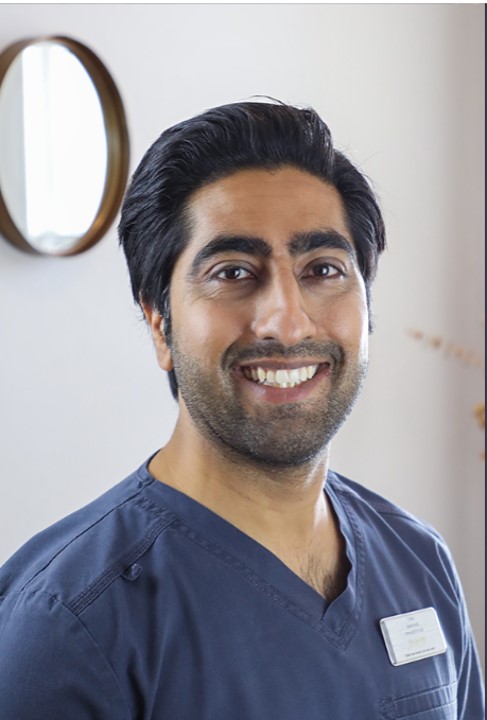 Viren qualified from the University of Birmingham in 2007. Following posts in hospital and general practice he embarked on the 4 year specialist training programme at Kings College London, Guy's Dental Hospital, graduating to a Masters in Clinical Dentistry (Periodontology) with Distinction and is a GDC Registered Specialist in Periodontics.
He is a visiting Periodontist in private practice across the midlands (Warwickshire, Leicestershire and Northamptonshire) and is the clinical director at The Grove Practice in Leamington Spa. He has worked as a speciality dentist and honorary research fellow at the Birmingham Dental Hospital and piloted research studies that have been published internationally.
He has also been a member of the working group involved in the British implementation of the European Federation of Periodontology S3 Clinical Guidelines for Stage 4 disease. He is immensely passionate about education and is also the chairman of the BDA Coventry & Warwickshire section and leads local study clubs in Leamington Spa for dentists, hygienists and therapists.
He is a representative council member of the BSP and is currently the commercial liaison officer for the society.