A letter from your President!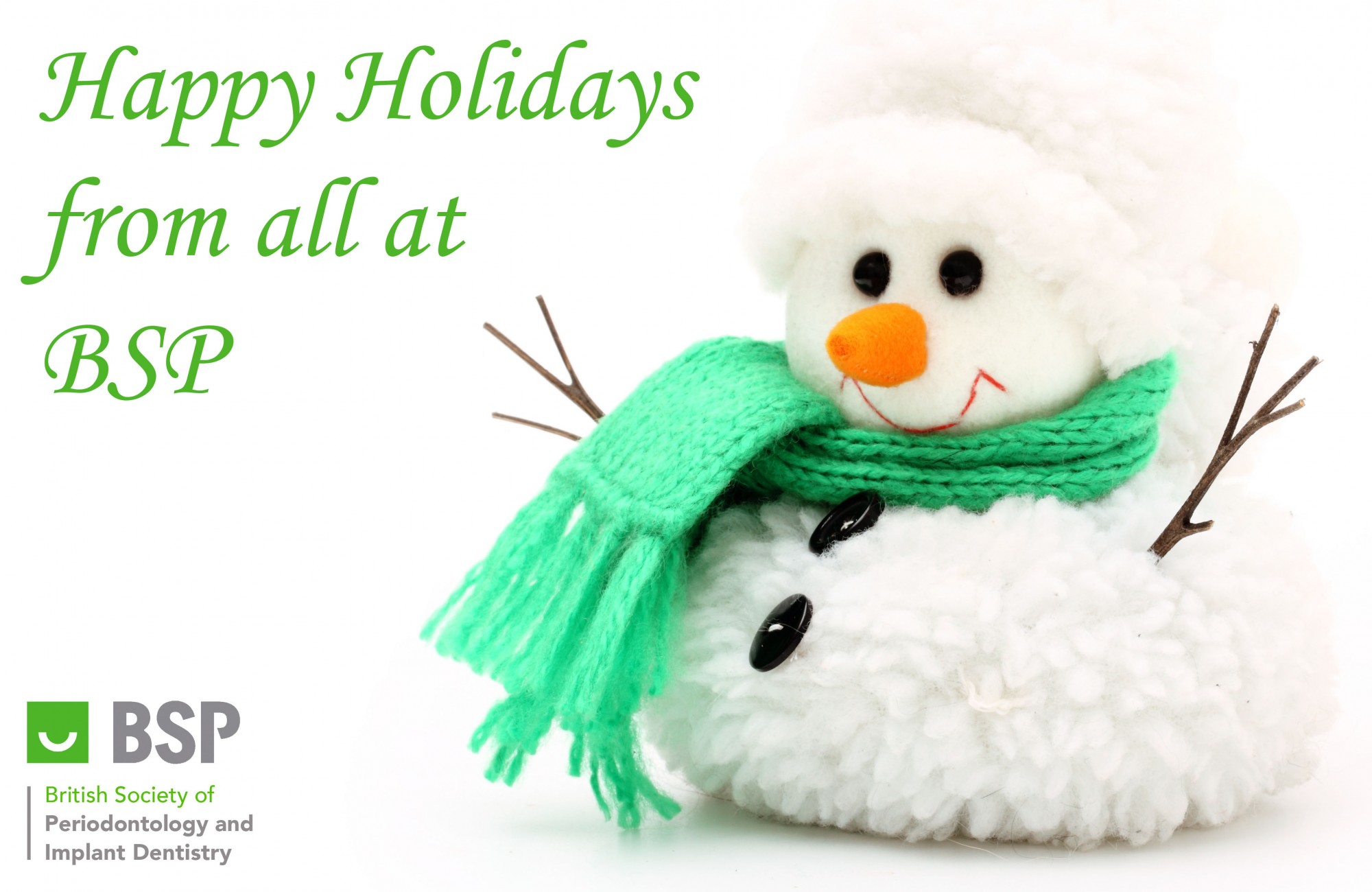 As our President, Professor Nikos Donos, comes to the end of his very successful Presidential year, he has penned a farewell letter to share with our members:
Dear Member
It is hard to believe that I am already at the end of my Presidential year and what a year it has been!
It was a great privilege to be invited to serve as President of the BSP and lead the Society. However, leading the Society requires a team effort and I am extremely grateful for the huge amount of support I have received from my friends on Council.
Together, we developed a rapid response team to help support the dental profession during the many challenges we faced due to Covid-19 and BSP Council worked incredibly hard and responded promptly when action was needed - a truly wonderful example of fantastic teamwork!
In addition to Council, I also wish to thank our Early Career Group (ECG), led by Dr Vipul Patel. The present ECG Committee have served a two-year term, promoting the Society, advising members on career pathways and supporting Council with many initiatives. I am grateful for their hard work and hope that they will continue to support the Society and apply for future roles on Council.
The BSP Undergraduate Representatives, led by Brinder Shergill, have also played an important role this year, promoting membership and the free "By Students, For Students" webinars. It was disappointing that our planned public events on Gum Health Day could not go ahead in May but we are looking forward to involving them in our 2021 initiative.
I also extend my gratitude to Professor Gareth Griffiths, who has served a two-year term as Senior Vice-President (SVP). This is a particularly important role as the SVP has knowledge of the history of the Society and their experience can be invaluable. Gareth has certainly been an asset to the Society and I thank him for his wise words and guidance. The BSP continues to be in safe hands as Professor Francis Hughes has kindly agreed to take over this role in January.
I would like to thank our Education & Events Manager, Tamsin Lawson, for her tremendous enthusiasm and drive in organising our Educational Events and Annual Conference this year. It was extremely disappointing that the 2020 Conference had to be postponed until 12-14 November 2021 and I am grateful to Tamsin for re-organising the event so efficiently.
I must also thank our Executive General Manager, Paula Dunn, for her invaluable guidance and advice. She has supported me throughout my Presidential year, ensuring everything runs smoothly and I am extremely grateful to her.
Finally, I wish to express my sincere gratitude to Professor Nicola West, on behalf of myself and Council, for the fantastic job she has done in her role as Honorary Secretary. During her two terms of office, Nicola has worked incredibly hard and ensured that the Society continues to be in a strong position moving forward, in terms of structure and governance. As a result of her hard work, enthusiasm and clear vision, the Society remains at the forefront of all matters relevant to our strategic priorities. In addition, Nicola always keeps the interest of the BSP at the heart of everything she does and her role at the European Federation of Periodontology has only served to strengthen the Society's position. Council is delighted that Nicola will remain on Council as President Elect.
On a personal note, I wish to thank Nicola for her great friendship, generous support and wise counsel, which has been invaluable during my Presidency. It has been absolutely wonderful to have so many incredible people walk this journey with me.
This year we successfully changed the name of the Society to "The British Society of Periodontology and Implant Dentistry", complete with new logo. By doing so, I feel that the Society now reflects the role that periodontists play in the placement of dental implants and the management of peri-implant diseases and conditions. In addition, it also puts us on a par with other countries, as research surrounding peri-implant diseases is carried out in Periodontal Departments throughout the world.
To help communicate this landmark change, I planned for themes related to Implant Dentistry to become the focus of our educational programme this year and chose speakers to focus on the provision of treatment of periodontal and peri-implant diseases. I am delighted that they were popular topics with our membership and I would like to thank the National and International speakers and webinar hosts who have made them such a great success.
Another new precedent set this year was the strategic decision, supported by the membership, to add a Patient Forum representative to Council, as a voting member. Patient representation is vitally important as all our clinical, educational and research activities are focused on the well-being of patients. I was delighted to welcome Julian Ekiert to our Council meeting in this role, earlier this month. Even in this short time, Julian has already made valuable contributions to our discussions. As a Society we are privileged to have so many patient volunteers who give their time freely to help us share our important message about the importance of gum health.
As you will undoubtedly know, our Annual Conference will now take place on 12- 14 November 2021 and I very much look forward to welcoming you to this event. I am extremely grateful to the speakers, sponsors and delegates who have committed to the new date. The topic of soft and hard tissue regeneration will be presented by Nationally and Internationally renowned master clinicians and researchers in this field and promises to be an excellent event.
In summary, I am incredibly proud of how much the BSP has achieved during these challenging times. As always, the interests of our members remain at the centre of everything we do and, I hope, that you have felt supported through the many initiatives we have undertaken this year, in particular, during the COVID-19 situation.
We shall continue to keep you up-to-date with the latest news, developments and events via our newsletters, website and social media platforms.
Thank you for allowing me the honour of being your President this year. I wish you all a good break at the end of the month and my very best wishes for a healthy and happy 2021.
Best wishes
Nikos
Professor Nikos Donos
President