A note from our President…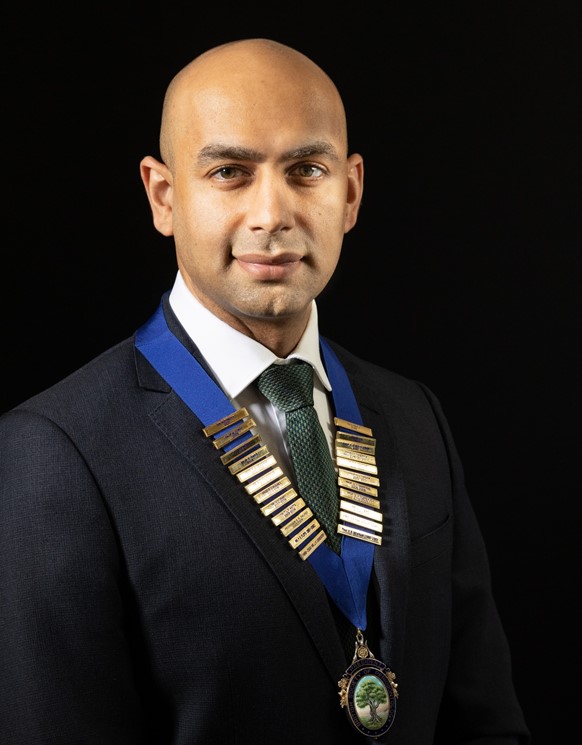 It is my pleasure to welcome you to the first member newsletter of 2022!
I am honoured to stand as President of the BSP. It was a privilege to receive the baton from Professor Mark Ide in December and I am excited about taking on the responsibility for leading the Society this year.
Paula and Tamsin have already taken me under their wings and are providing excellent guidance to me in my role. In addition, I am grateful for the fantastic support I have received from the Executive Team and BSP Council. Together, as a team, we shall do our absolute best to support and represent the needs of our membership over the coming months.
As always, we will continue to promote public and professional awareness of periodontology and implant dentistry to achieve our vision of "Periodontal Health for a Better Life." We have several initiatives planned for this year, including working with our Patient Forum members to develop patient resources and further raising the profile of gum disease with the public, through our Gum Health Day events.
To support dental professionals, we are currently updating the Good Practitioner's Guide to Periodontology. The Society is extremely grateful to the many authors who are currently putting the final changes to their sections. We recognise how valued this resource is in practice and we hope to have the 4th edition of this publication available by the end of the year.
The 2022 Educational Programme got off to a great start this month with an excellent presentation from Professor Chapple. The second part of this short webinar series will be presented by Dr Shazad Saleem, so please make sure you register to view this in February.
Places are selling quickly for the ECG Masterclass in March, centred on "Peri-implantitis: Diagnosis and Treatment Modalities." This promises to be an excellent day with Professor Donos, covering all aspects of epidemiological risk factors, clinical diagnosis, therapeutic management and long-term maintenance.
Bookings will open soon for the Conference in October. I have planned the Conference programme to involve the whole dental team, by highlighting the theme of working together and valuing the combined team contribution. I very much hope that you can join me for this two-day event at the Luton Hoo Hotel Golf & Spa, Bedfordshire, 13-15 October 2022.
Finally, I wish to extend my sincere thanks to our 2022 Partner Sponsors, Acteon, Corsodyl, Curasept, EMS, KIN Dental, Johnson & Johnson, NSK and Oral-B. They play an important part in helping the Society achieve many of its strategic aims and objectives to benefit and support our members, the wider dental profession, patients and the public. More information about our Partner Sponsors can be found on our website: https://www.bsperio.org.uk/about-us/partner-sponsors
Have a great month ahead!