A note from our President…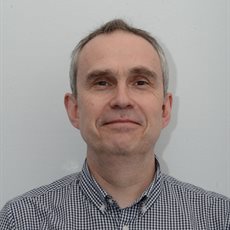 Happy New Year to all our members!
I am honoured to take on the role of BSP President this year. I am looking forward to leading the Society, supporting and meeting the needs of our members and continuing the excellent work of my predecessor, Dr Rajan Nansi.
On behalf of Council, I wish to express our gratitude to our Partner Sponsors, Acteon, Corsodyl, Johnson and Johnson, NSK, Oral-B and Philips. We greatly value their support and the BSP Team is certainly looking forward to working with them this year. More information about our 2023 Partner Sponsors can be found on our website: https://www.bsperio.org.uk/about-us/partner-sponsors
We have an extremely busy year ahead with several strategic objectives and initiatives planned to help us in our mission to promote the art and science of periodontology and implant dentistry. In particular, we will soon be publishing the UK version of the S3 Stage IV Treatment Guidelines in the Journal of Dentistry, with open access to all. This will be an extremely important document, as the recommendations provide evidence-based support for specialists, dentists, dental hygienists and dental therapists.
The paper will be followed by a series of five educational webinars to support our members and the wider dental profession in interpreting the guidelines in a way that is achievable for you in your workplaces. We hope to add information about these educational events to our website very soon and will also update you by email and via our social media platforms.
This month, we have added a series of patient information leaflets to our website, which were designed by members of our Early Career Group. (https://www.bsperio.org.uk/patients/infographics) They are free to download and provide helpful information for patients on the following important topics:
Oral Hygiene
Perio-Systemic links
Perio Surgery
Receding gums & gaps
Hypersensitivity
Caring for your implants
At the end of last year, we created a website page dedicated to frequently asked questions on dental implants. We regularly receive enquiries from the public about replacing teeth with dental implants and we hope that the answers we have provided are helpful. Dr Claire Storey and her team at Sheffield kindly worked on this project and are now also creating a similar information page for dental professionals. (https://www.bsperio.org.uk/patients/patient-faqs-dental-implants )
As a Society, we shall continue to respond to member requests and do all we can to support you this year.
Professor Mike Milward
January 2023