A note from our President…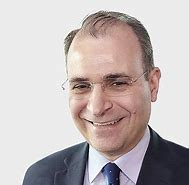 I am only part-way through my Presidential term and I have already been struck by how hard BSP Council works and how passionate they are about promoting periodontology and implant dentistry. BSP continually makes significant effort to raise awareness of the importance of gum health to the public, patients, dental and medical professionals.
I would like to extend my sincere thanks to Professor Iain Chapple who worked with the OCDO England, representing the BSP as a stakeholder, to develop a standard operating procedure (SOP) for the safe return to practice. His specific remit was to look at which aspects of periodontal care could be managed with non-AGP while the risk levels in the community were still relatively high.
As always, the BSP has tried to support the interests of our members together with the wider dental community during this challenging time. Council is delighted that many of you have found the "Risks associated with steps of treatment" flowcharts so helpful to you in practice and that there has been an overwhelmingly positive response to the "BSP Back to Work Hand Instrumentation Masterclass" webinar series.
I very much hope that you are all adapting to the many changes in practice as you return to work.
We continue to work on our strategic aims for the benefit of our membership, which also sees members of BSP Council representing Society views at meetings with other organisations. We shall endeavour to keep you updated on developments and matters that affect our specialty.
Finally, during lockdown, we have also working hard to review the EFP's Evidenced-based Treatment Guidelines, which were recently published. Led by Prof. Nicola West and Prof. Moritz Kebschull, we held working group meetings comprised of dental professionals, medical experts, stakeholders and BSP Patient Forum members, to rapidly review the European guidelines, ensuring they are suitable for the UK healthcare system. We shall update you on this important work very soon but, in the meantime, I wish to thank everyone involved for their time, dedication, support and valuable contributions to the project.
30 June 2020