A note from our President…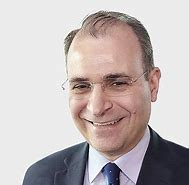 I hope this newsletter finds you well and that you are adapting to the many changes in practice as you return to work.
As a Society we have worked hard to keep our members updated during this difficult and challenging time, with the latest news and guidance from the Office of the Chief Dental Officer and Public Health England. I am delighted that so many of you have found the 'Risks associated with steps of treatment' recommendation document and the BSP Back to Work Hand Instrumentation Masterclass series of webinars so helpful. We have certainly kept Paula and Tamsin busy over the last few months and I would like to thank them for their hard work and support.
As I mentioned last month, the BSP has been reviewing the EFP's Evidenced-based Treatment Guidelines, which were published recently. Led by Prof. Nicola West and Prof. Moritz Kebschull, we held working group meetings comprised of dental professionals, medical experts, stakeholders and BSP Patient Forum members, to rapidly review the European guidelines, ensuring they are suitable for the UK healthcare system. The BSP will produce the UK version of the guidelines very soon. This will be an important document as the recommendations provide evidence-based support for specialists, dentists, dental hygienists and dental therapists. The Society is also in the process of planning a series of educational webinars to assist our members and the wider dental community in interpreting the guidelines.
You will recall that the BSP changed its Constitution at our Annual General Meeting in June, when members voted unanimously in favour of including a representative from the Patient Forum on Council. BSP Council recognise how privileged we are as a professional society to have a Patient Forum with so much energy and excellent ideas. Our patient volunteers are extremely supportive of the BSP and our mission to improve gum health in the UK. We are excited to commence the process of appointing a representative and look forward to the opportunity for closer engagement. We hope to bring you news about the successful candidate in September.
Finally, I would like to share my personal excitement about the new website that we will soon be launching. Paula and Tamsin have worked closely with our new web provider, Optima, to create a more modern website that will support our ever-developing educational programme and membership needs. I am confident that you will all be impressed with the improved member functionality and modern interface.
Enjoy reading our latest news - stay safe and well.
30 July 2020