A note from our President…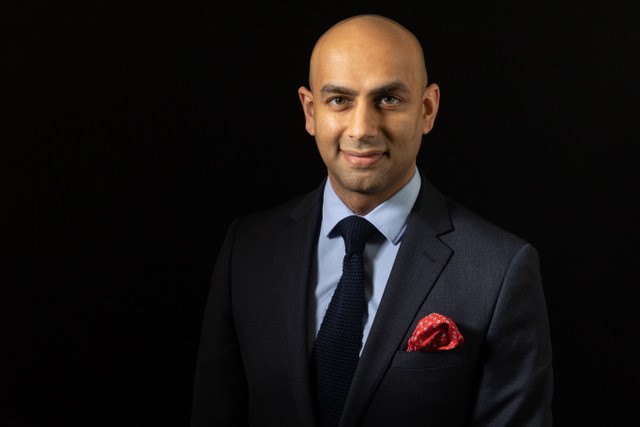 It has certainly been a busy month and time seems to be passing incredibly quickly. It is hard to believe it is almost June, the mid-point of my Presidency. I am proud of what the Society has accomplished so far this year and I remain focused on the goals I wish to achieve with Council during the remainder of my term.
I would firstly like to thank everyone who joined us in celebrating Gum Health Day. With a focus on interventions to prevent or treat gum diseases, this year's official campaign centred around the slogan, "Treat Your Gums". It was great to see so many dental care professionals and dental practices promoting this important event and sharing their posts on social media.
I also wish to thank our enthusiastic Undergraduate Representatives and their Perio Tutors, who promoted the importance of gum health to members of the public at busy locations around their Dental and Hygiene/Therapy Schools. It is wonderful to see the next generation of our profession have such passion for perio by promoting gum health in their community. You can read more about their initiatives in the newsletter.
I was delighted to be invited to speak in the Specialty Interest Theatre at The British Dental Conference and Dentistry Show in Birmingham, providing the audience with a periodontal update for general practice. Professor Nikos Donos also represented the Society and provided an overview of diagnosis and treatment modalities of Peri-Implantitis. It was a great event and well-attended. The BSP Stand was incredibly busy throughout the Show as we promoted membership, distributed resources and answered clinical questions.
I have now started the countdown to Copenhagen and am looking forward to attending EuroPerio10 next month. Dr Joon Seong has been a fantastic Ambassador for the BSP and worked as part of the incredible organising team at the EFP to bring together this world leading congress in Periodontology and Implant Dentistry. The BSP will be hosting a social event on the evening of Thursday 16th June, so please make sure your register to attend, via the Events page of the website, and join us at the Brønnum cocktail bar in Copenhagen.
Finally, I hope that you all enjoy the upcoming Queen's Platinum Jubilee celebrations and take advantage of the four-day Bank Holiday weekend to have downtime with friends and family!