A note from our President…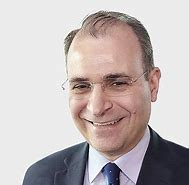 August has been an incredibly busy month for me. I have returned to clinical practice and, with my team, am working hard to help the patients we were unable to see during lockdown. This remains challenging with the additional AGP and PPE regulations, but it is great to be back doing what we do best. The same applies for the clinical research projects that we do at the Centre for Oral Clinical Research at QMUL where, together with the research team, we started treating patients according to protocol and local and national guidelines. It was also very rewarding for my team to see that our patients have been incredibly grateful and supportive of the efforts we have made to keep them safe and look after their oral health.
The BSP Team continue to be busy answering member enquiries and working on the aims of our Strategic Plan. We are currently working on a range of resources for the new website, which will certainly benefit our members and their patients.
In addition, this month I was invited by the President of the Indian Society of Periodontology (ISP) to deliver a webinar to their members. The ISP have been trying to support their members through this difficult phase by making sure that everyone comes out of this pandemic with enhanced skills and knowledge. To this aim, they have been inviting other National Societies to host webinars for their members and I was delighted to present on the topic of 'Peri-Implant Diseases and Conditions.' This pandemic has certainly brought people together through education and it was an honour to help another National Society.
Finally, may I take this opportunity to welcome all our recently qualified graduates to the profession and wish them well as they enter their Foundation Training year at this challenging time.