A note from our President…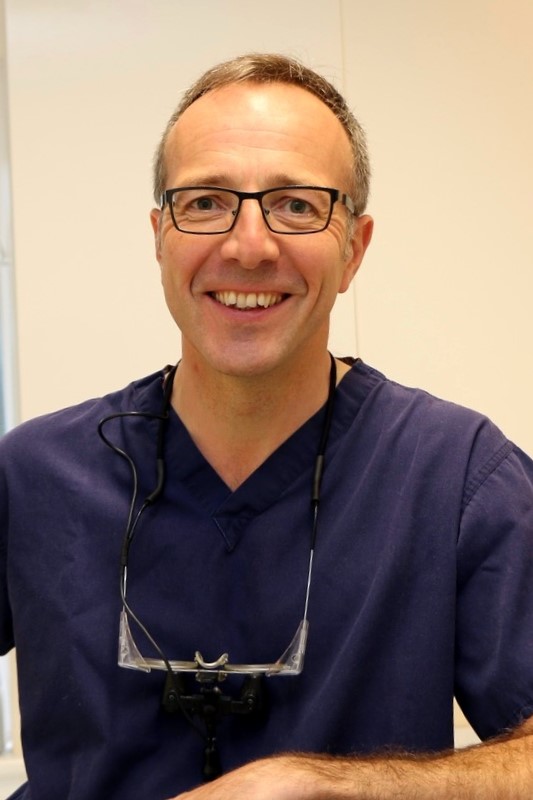 I hope that you all had a good Bank Holiday weekend. Although things always slow down a little during the summer, we have been continuing over the last month to work on future events, resources and collaborations in line with the aims of the Society.
As you can see below things continue to change and develop within periodontology and implant dentistry and we aim to support you and your patients, as well as keeping you informed of current developments. We are continuing to receive and reply to queries, and these are often featured in our clinical FAQs page.
As well as the webinar programme, we are finally approaching the long delayed 2020 Conference hosted by our Past President, Professor Nikos Donos. It will be fantastic to finally be able to meet up for real with all our friends and colleagues! I'm also really pleased to say that we have almost finalised what is an excellent programme for your 2022 meeting, in conjunction with Dr Rajan Nansi, our President-Elect. In addition, there are further developments in the pipeline for our website with more patient information coming soon.
We have decided to hold our September Council meeting online again. This supports our sustainability initiative, although we recognise that we will not be holding all Council meetings this way in future years, and that face-to-face interactions are still vitally important.
Finally, I was very pleased to see that the latest consultation call for NICE guidelines for type 2 diabetes care 1 (nice.org.uk) received by BSP recognises that periodontitis is a complication of diabetes! The call contained the sentence "The areas of the guideline relating to blood glucose monitoring and periodontal treatment to manage diabetic control will be updated as separate pieces of work and we will provide details about those consultations in due course". Of course, we will respond at the appropriate time and will advise members accordingly. This is a very important step for us and for dentistry and is a testament to the hard work of many people in periodontology and other aspects of dentistry to get the message through. Hopefully we can anticipate more developments along these lines.... funding permitting of course! BSP will soon be releasing further material for patients along these and related lines.
In the meantime, you might like to take a look at a pathway that was highlighted to us by Dr Shazad Saleem and developed in Greater Manchester called "Healthy Living Dentistry", where patients are signposted for advice on diabetes, alcohol/smoking cessation and the like. It allows dental practices to be recognised for their commitment to their patients dental and general wellbeing. You can find it here: http://www.cpgmhealthcare.co.uk/dental.html
I hope that you are all continuing to manage with our ongoing day-to-day challenges. Don't hesitate to contact BSP if we can help, check out the website and do keep in touch on social media.