A note from our President…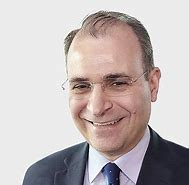 As we come to the end of May, I am feeling more hopeful about the present situation, as the Government statistics relating to new infections appear to be heading in the right direction. It is encouraging that this pandemic seems to be on the decline and I continue to be grateful for the fantastic job done by the NHS staff and key workers.
During the recent days, new developments specific to our profession were brought forward through the letter circulated from the CDO, where it was stated that resumption of dental services can take place from Monday 8 June. This news provides a starting point which will allow dental practitioners to start planning for a safe return to dentistry. I am sure that many of you feel the same as me and are extremely keen to return to our normal work life and help our patients within a safe professional environment. The BSP is monitoring the current situation and is engaging as/when requested with the relevant authorities/bodies. We would like to re-assure you that when we receive further detailed guidance about returning to work from the Chief Dental Officer England, we will immediately send you any updates and add the latest information to the News page of our website: www.bsperio.org.uk
In the meantime, I would encourage you to visit the Events page of our website and register for upcoming webinars, which are free to our members: https://www.bsperio.org.uk/events/index.php
I hope you are all staying safe and keeping well.
#ThankYouNHS #StayHomeSaveLives