A reason to celebrate – Professor Mike Milward!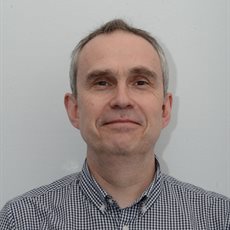 We are delighted to announce that Mike Milward has been elevated to Professor of Periodontology at the University of Birmingham. We are incredibly proud of Mike's achievement and believe that this honour is richly deserved.
Mike initially qualified as a medical microbiologist before embarking on his dental career. After working in general dental practice Mike returned to the School of Dentistry in the Institute of Clinical Sciences undertaking a number of junior hospital / teaching roles, before appointment as a full-time clinical lecturer in Periodontology in 1999. Since his appointment Mike has developed a profile both in teaching and research, becoming a Fellow of the Higher Education Academy and successfully completing his PhD in 2010.He was accepted onto the GDC specialist list and promoted to Senior Lecturer / Honorary Consultant in Periodontology in 2012. In 2017 he was promoted to Reader / Honorary Consultant in Periodontology.
In addition to Mike's teaching and research work at the University, he sits on the BSP Education Committee, which has developed a range of activities aimed at improving the knowledge and management of periodontitis within the dental community and increasing patient awareness of periodontal disease. He also serves as BSP Treasurer, providing support and guidance to Council on all financial matters, to ensure the long-term future of the Society.
We hope that you will join us in congratulating Mike on his wonderful achievement!