BSP campaign goes down under!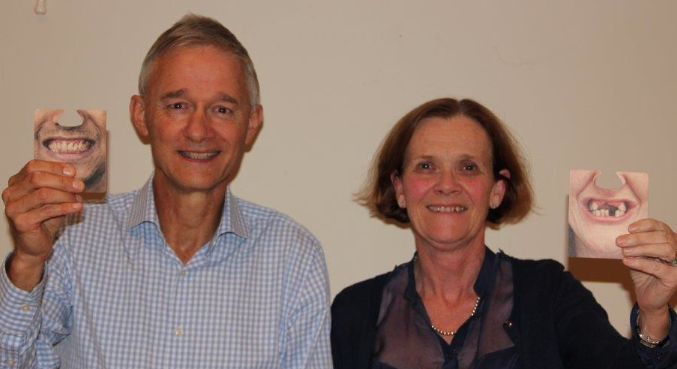 Mouthcards given out to the public, as part of our #howsyoursmile gum health awareness campaign, have made it to Australia!
Two members of (BSP president-elect) Ian Needleman's specialist dental team handed out hundreds of mouthcards to the public in London's West End this summer. By complete chance, one of the recipients was Debbie Waalkens, wife of Dr Chris Waalkens – past-president of the Australia and New Zealand Academy of Periodontists!
Our gum health awareness campaign has been a huge success reaching 4-5 million people across the world, predominantly through the use of social media.