BSP Conference 2020 22 - 24 April, The Royal College of Physicians, London Hard & Soft Tissue Regeneration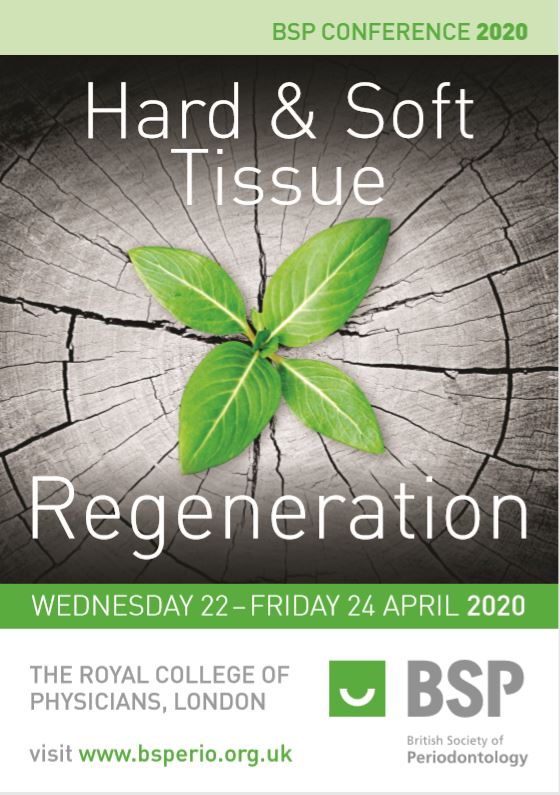 We hope you will join us at the 2020 BSP Conference which will focus on hard and soft tissue regeneration. We are delighted to have so many internationally renowned speakers presenting at this event.
Alongside the main Conference programme, Professor Donos has organised parallel sessions addressing the clinical challenges of peri-implant diseases on the Friday, led by a panel of experts. Furthermore, there are additional sponsored hands on workshops and lectures that will take place on each day of the congress. We are certain that this will be an excellent event for specialists, general practitioners, hygienists and therapists.
Early bird offer applies only until the 30th November: CLICK TO BOOK