BSP Conference 2021 - Important Information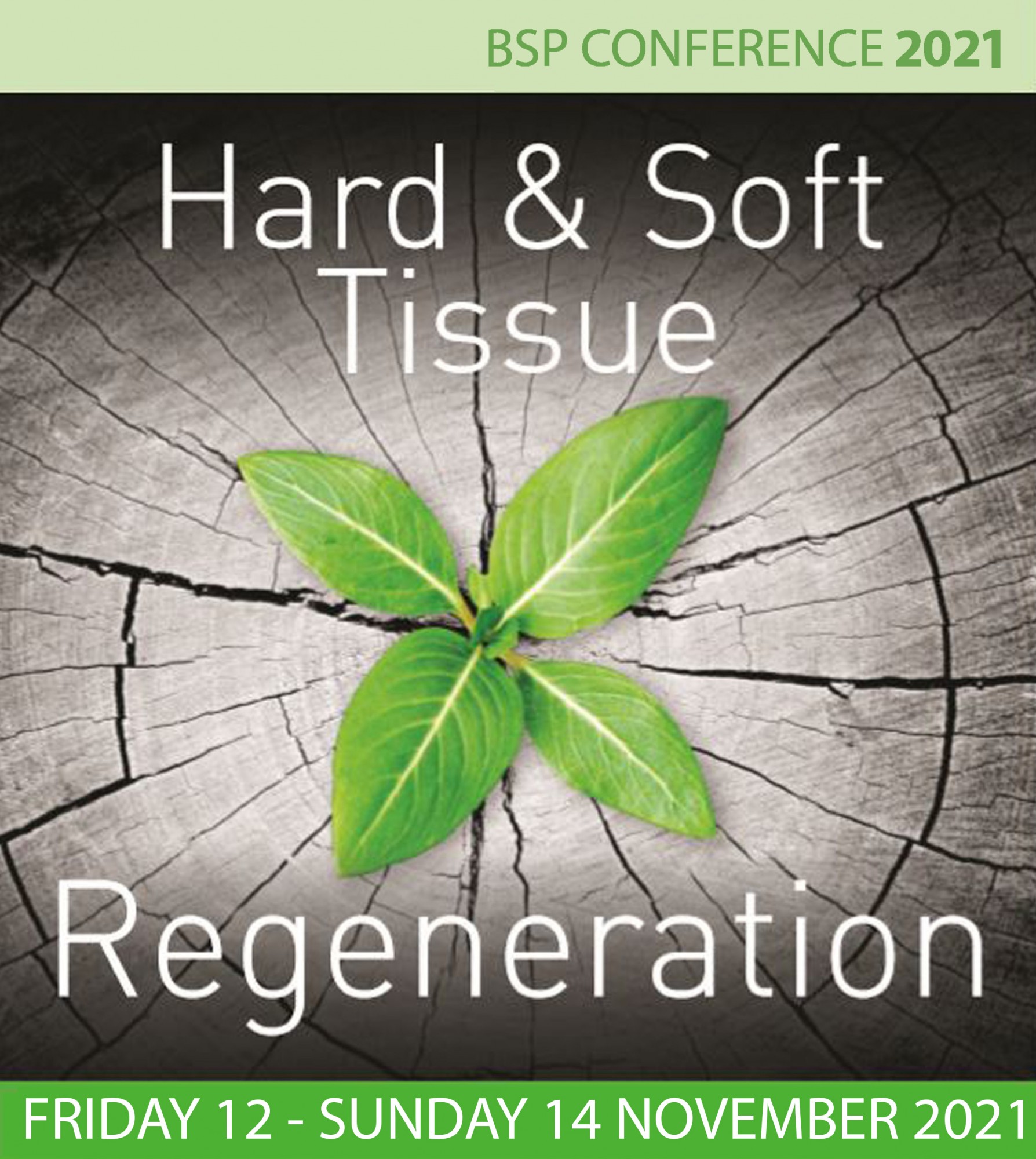 If you are attending the BSP Conference this week, please ensure that you read this important information in advance:
BSP Conference, 12 - 14 November 2021
Conference Venue:
The Royal College of Physicians
11 St Andrews Place
Regents Park
London NW1 4LE
Registration will start at the following times:
12.45 on Friday 12 November (lunch will not be provided)
08.15 on Saturday 13 November
08.30 on Sunday 14 November
Sessions
If you have booked to attend the main Conference, you will have access to all sessions over all days.
If you have booked to attend the Parallel Perio Sessions on Sunday, you will not have access to the main auditorium on this day.
Badges & Scanning
This year we have outsourced our badges and will be scanning delegates into sessions.
The badging company will also be providing CPD Certificates after the event. A link will be emailed to all delegates to complete the evaluation and, once this has been done, your CPD Certificate will be emailed to you.
Conference Dinner Saturday 13 November
Conference Dinner Venue:
The Great Hall
St Bartholomew's Hospital
W Smithfield
London EC1A 7BE
The evening will begin at 19:30 with a private drinks reception, followed by a 3 course dinner, speeches and live music. The evening will finish at 23:15.
PLEASE NOTE IT IS A CASH BAR ONLY, CARDS WILL NOT BE ACCEPTED.
Dress code: Lounge suite / cocktail dress
View map of venue below: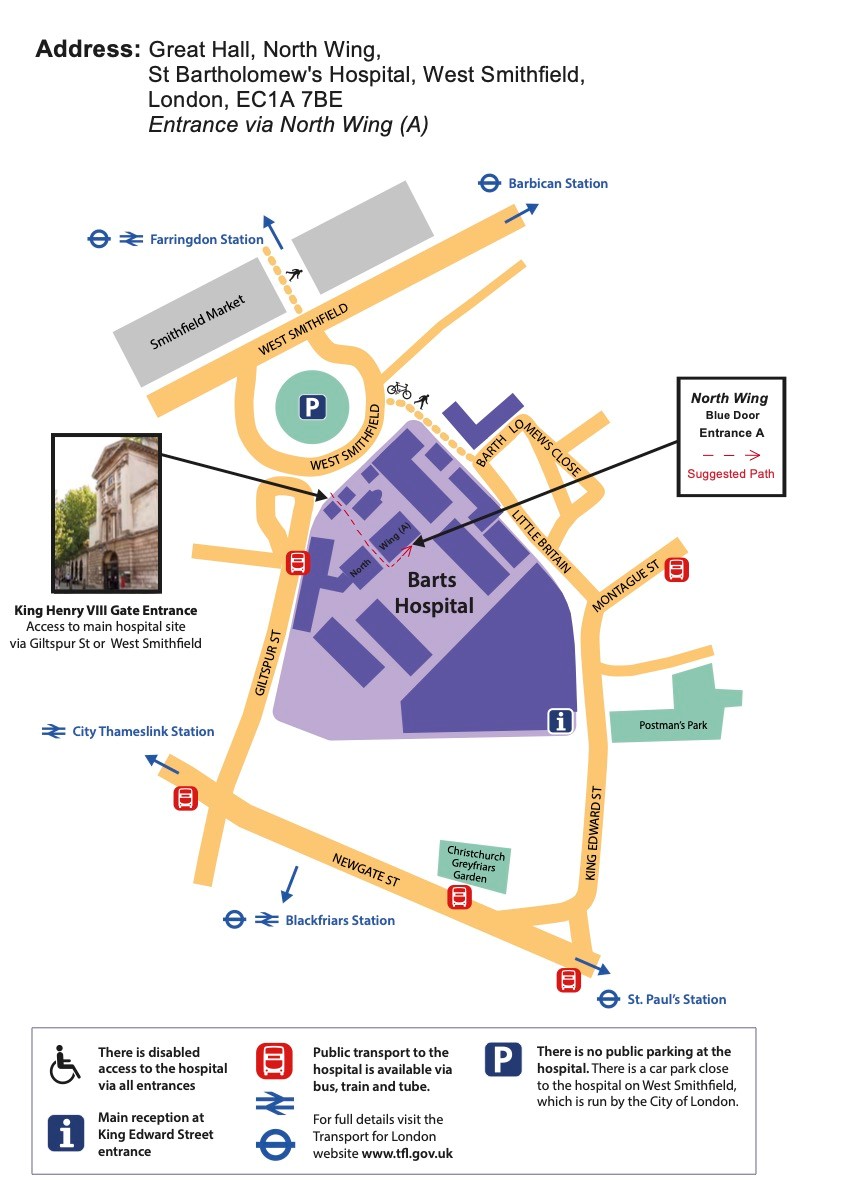 BSP and RCP Covid Policy
We are very much looking forward to welcoming you to London, but are also aware that many of you may have concerns over attending a large event for the first time.
We aim to ensure the safety of everyone at the Conference, whether that be as delegate, speaker, organiser or exhibitor.
Whilst face masks are no longer mandatory, we will welcome any delegate wishing to wear a mask during the Conference. We will also provide face masks for anyone wishing to use them throughout the Conference.
Hand sanitiser will be placed throughout the venue.
We would request that all delegates take a lateral flow test within 24 hours prior to attending the Conference, and any delegates showing symptoms or with a positive test should self isolate. We would also encourage vaccination prior to attendance at the Conference.
The RCP has provided us with their Covid Policy, which can be viewed HERE.
We are very much looking forward to welcoming you to London.