BSP helps Dental Awareness Day at Festival of Inspiration's Health Hub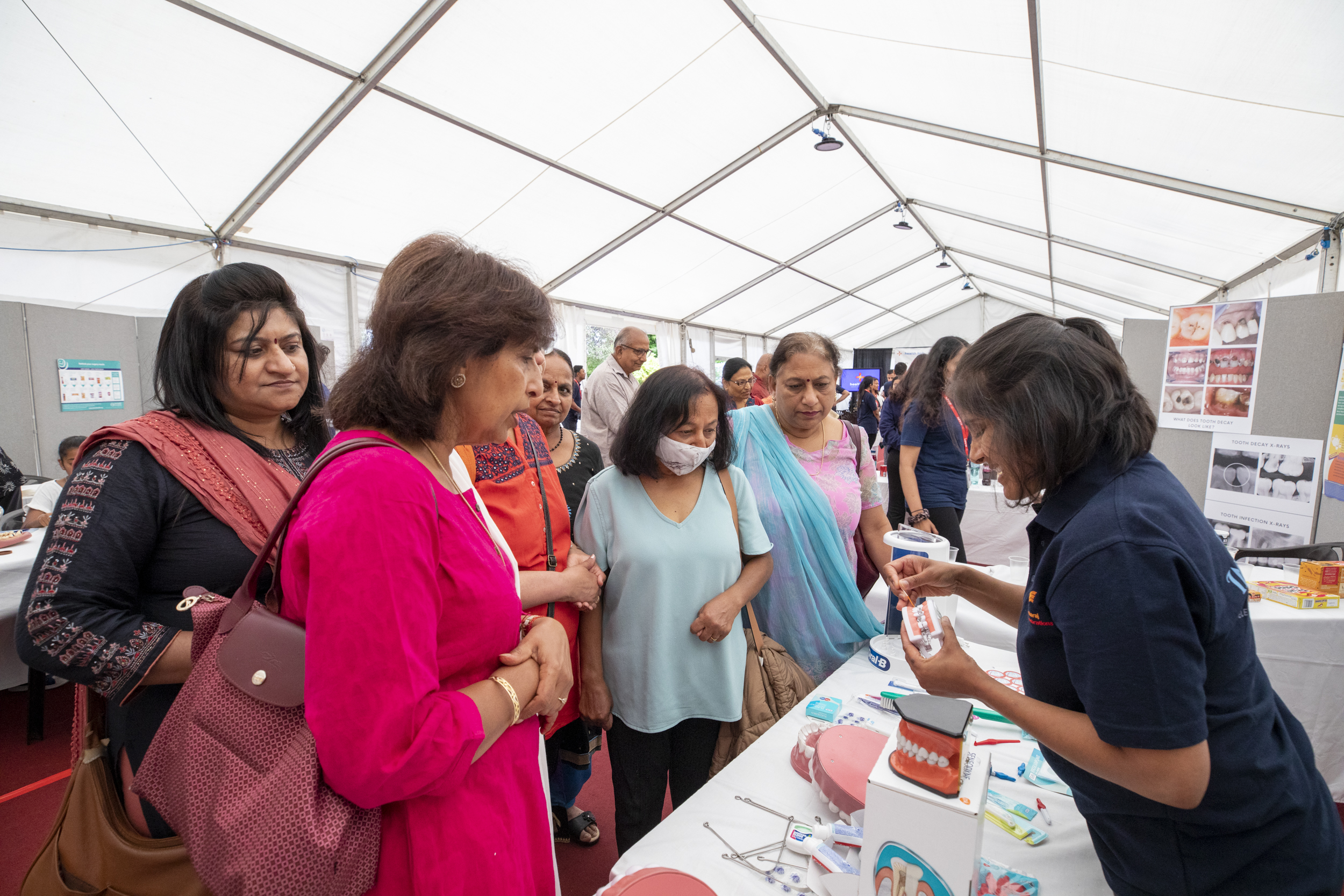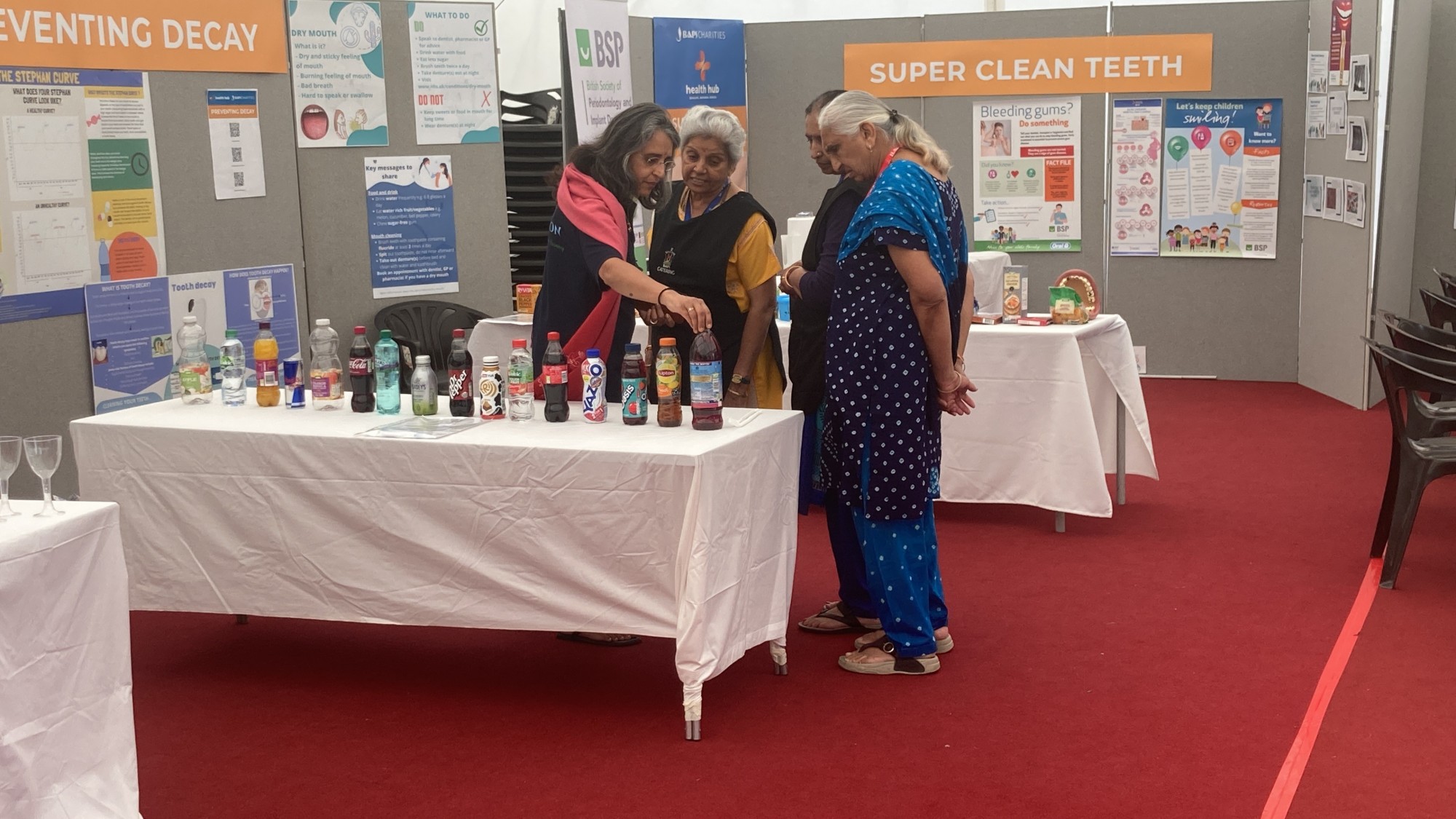 The BSP joined a health awareness drive at BAPS Shri Swaminarayan Mandir – popularly known as 'Neasden Temple' – on 26 July 2022.
The health awareness drive, at the health hub, is an integral part of the Festival of Inspiration, marking the centennial birth anniversary of His Holiness Pramukh Swami Maharaj – the creator of Neasden Temple.
The health hub is part of a suite of family activities organised across the 10-day festival, aimed at raising awareness and improving the general health and social wellbeing of individuals within the local community.
The health hub offered themed days, with extensive support from many charity partners. The focus on 26 July was dental health, planned and delivered by volunteers including dentists, dental students, and other dental health care professionals.
BSP was delighted to support the event, which enabled visitors to develop a deeper understanding of techniques to improve their home cleaning, sugar content of food and drink, and risk factors for oral cancer, through interactive workstations and display boards. Visitors also heard various talks on topics, such as better teeth cleaning, as well as the risks of periodontal disease on systemic health.
The event was very well received and provided important guidance and advice to visitors.