BSP - High Volume Suction statement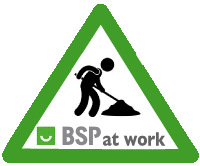 You will recall that in June the BSP created a "Risks associated with steps of treatment" table to help with the four steps outlined in the OCDO England SOP. The document described level of risk associated with each procedure and the appropriate PPE required, in accordance with the guidance from Public Health England. We are grateful for the many positive messages that have been sent to the Society during this challenging time and are delighted that the recommendation document has been so well received by the profession.
Our original intention when we circulated the table was for it to be a live document, where clarifications and adaptations could be made according to clinical needs and infection levels. We recognised that the pandemic was presenting the dental profession with a challenging and fast-changing situation.
Following email communication with our membership, the BSP feel there is a need to provide further clarification on the use of high volume suction (HVS) during hand instrumentation. Therefore, we hope that you will find this statement useful - READ HERE
Finally, I am pleased that so many of you found the BSP Back to Work Hand Instrumentation Masterclass series of webinars helpful, with over 11,000 dental care professional subscribed to the events. Please remember to complete the webinar evaluations and download any outstanding CPD certificates. You can do this by accessing the Events page of the website, or by clicking this link: https://www.bsperio.org.uk/events/index.php
If you need any assistance please do not hesitate to contact our Education & Events Manager, Tamsin Lawson (.(JavaScript must be enabled to view this email address)).
As always, we welcome further feedback as the profession is moving back to clinical practise and adapting to the current situation.
14 July 2020