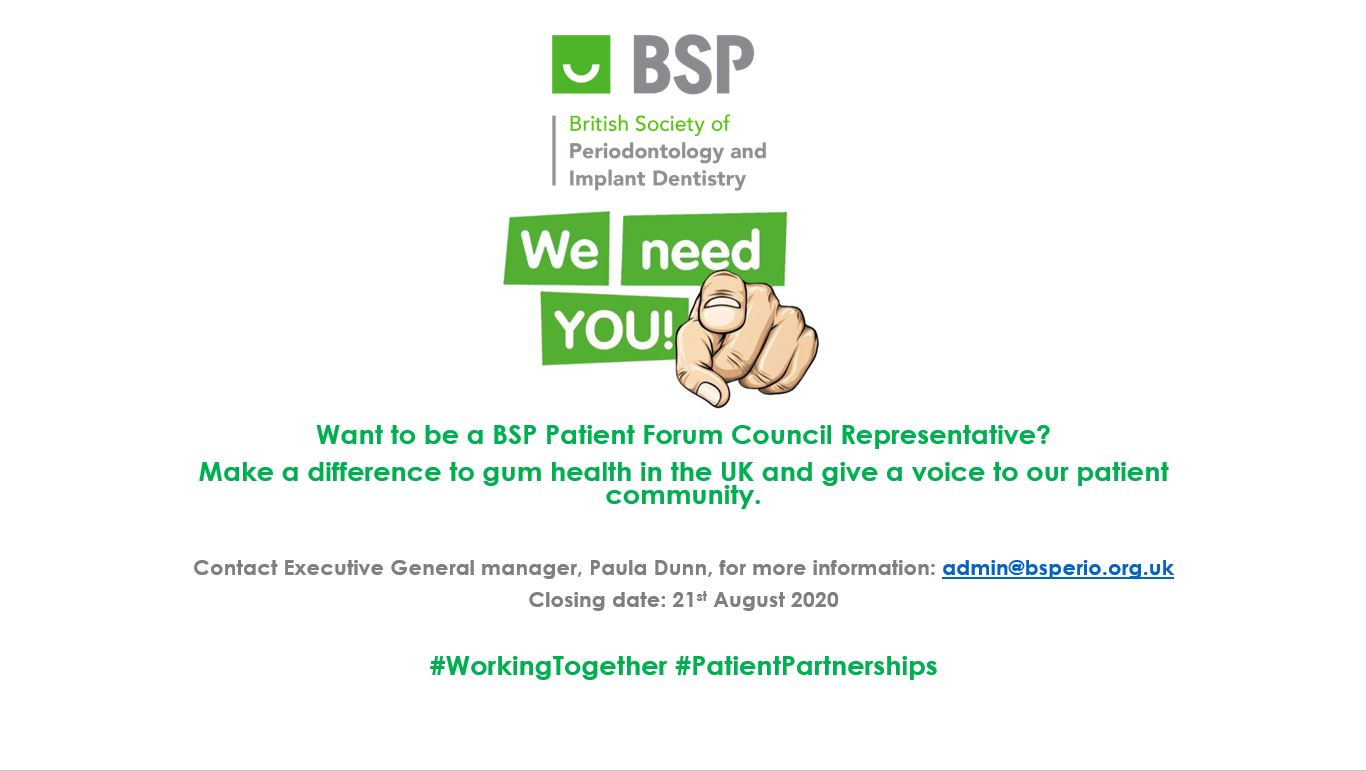 As you will know, the BSP changed its Constitution at the Annual General Meeting on the 15 June 2020, when members voted unanimously in favour of including a representative from the Patient Forum on Council.
BSP Council recognise how privileged we are as a professional society to have a Patient Forum with so much energy and excellent ideas and one that is so supportive of the BSP and the mission to improve gum health in the UK.
We are excited to commence the process of appointing a representative and look forward to the opportunity for closer engagement. The BSP is an incredibly supportive team and will provide guidance and support to the successful candidate, as they find their feet in this new role.
A copy of the role description and application form can be obtained by contacting our Executive General Manager, Paula Dunn: .(JavaScript must be enabled to view this email address)
The closing date for applications is the 21st August.
22 July 2020