BSP Patient Forum – going from strength to strength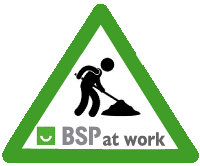 The BSP is delighted to report that the Society has been successful in securing additional funding from GSK to continue the valuable work of the Patient Forum.
The BSP is excited about further developing the Forum. Our intention is to use the funding to allow further annual meetings in London and Glasgow as well as providing ongoing patient representation at meetings with NHS England and the Scottish Oral Health Plan Development Committee.
In addition, the funding will support one of the Society's strategic aims which is to further educate the public and raise awareness of the importance of gum health. The discussions that take place at the Patient Forum Meetings are pivotal in helping the BSP gain patient insights. This then shapes the content in our patient communications, including input into the BSP website, patient information leaflets and patient podcasts.
The next Patient Forum meeting will take place in London in March and we shall continue to keep our membership updated on developments.