BSP Undergraduate Committee 2020/21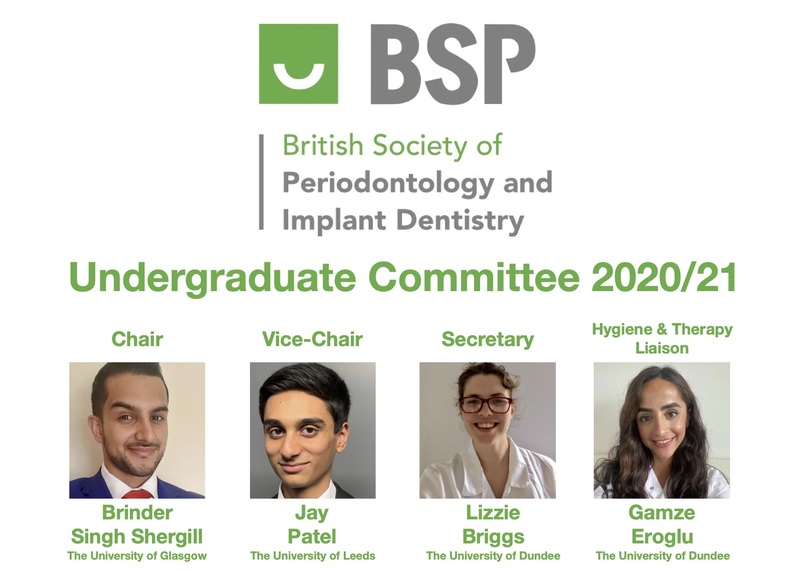 Undergraduate Committee elections were held online this month, with candidates standing for positions from the majority of UK Dental Schools. BSP UG Representatives voted to elect their new Committee based on written manifestos, which were all of an extremely high standard. We would like to thank all candidates who ran for positions.
The elected Committee members are:
Chair - Brinder Singh Sherghill (The University of Glasgow)
Vice-Chair - Jay Patel (The University of Leeds)
Secretary - Lizzie Briggs (The University of Dundee)
Hygiene & Therapy Liaison - Gamze Eroglu (The University of Dundee)
Dominic Clark-Roberton, the first Chair of the Undergraduate Group, commented, "This year has been extremely successful in establishing the Undergraduate section. We have enjoyed working with the BSP, sharing best practice, promoting periodontology and enjoying peer learning through the "By Students, For Students" webinars. To date, we have enjoyed three evidence-based presentations from students at Bristol, Dundee and Birmingham. These webinars are made free to all students and hopefully reinforce the excellent training we each receive from our dental schools in a different format.
I thank my outgoing Committee wholeheartedly for their time, energy, support and enthusiasm in carrying this digitally collaborative group to this stage! I would like to congratulate Hiraa on her recent graduation, wish Gamze well as she continues in her role and congratulate Brinder, Jay and Lizzie on their appointments. I am certain that the Undergraduate Group is in safe hands and look forward to watching what the future has in store!"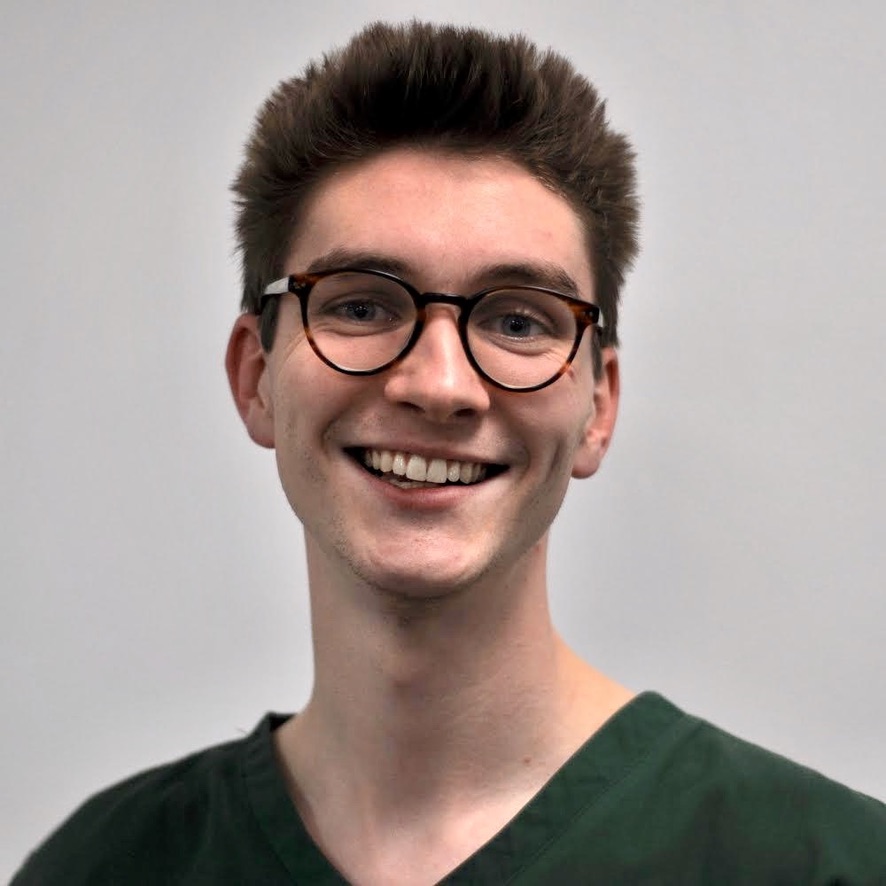 Dominic Clark-Roberton
The BSP would like to express its gratitude to Dominic, who has been a strong leader of the Undergraduate Group and trail blazed the "By Students, For Students" webinar initiative. Council appreciates the time and effort he has put into this role and the fantastic job he has done. The BSP is delighted that Dominic has agreed to stand in the advisory position of Past-Chair, to help affect and oversee a smooth transition for the new Committee.
29 June 2020