BSP Undergraduate Representative donates dental supplies to care homes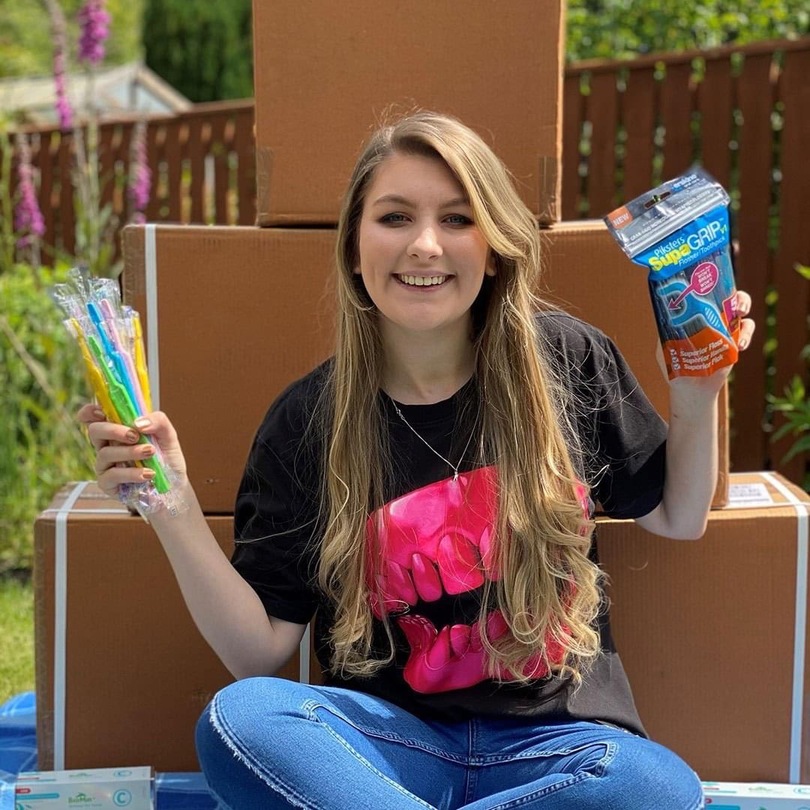 Well done to Tamsyn McKenna, our Undergraduate Representative for Teesside University, who has been working hard to promote oral health to vulnerable people during lockdown.
Second-year dental hygiene and dental therapy student Tamsyn McKenna knows the impact good oral hygiene can have on health, and she wanted to put the expertise she had gained on her course to good use during these challenging times. She set about contacting several companies to ask if they would be willing to donate any of their products and received an overwhelming response. Tamsyn then visited care homes and delivered the much-needed products.
Well done Tamsyn for such a kind and thoughtful act during this difficult time.
You can read more about Tamsyn's story by visiting the Teesside University website: https://crowd.in/mIb7po
29 June 2020