Changes to Periodontology in the UK due to the COVID-19 Outbreak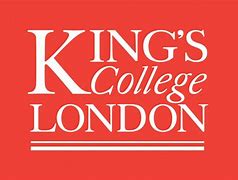 We would like to invite you to participate in a research project, being carried out by a team of behavioural scientists and periodontists at King's College London, and complete a short survey.
The purpose of the project is to understand how COVID-19 has influenced the thoughts of dental professionals working in the field of Periodontology in the UK. We understand that you have recently been asked to complete a questionnaire by EFP. However, this survey addresses different and UK-specific issues and will help us to establish the best way forwards for BSP to support you and the profession, as well as delivering optimal care for our patients.
The survey asks questions about some of your thoughts and feelings about COVID-19. It will also ask information about you, such as your age, whether you have been affected by COVID-19 and the impact of the situation on your professional practice.. You will be asked your thoughts about how things may be in the future. Participation will take place entirely online. All your responses will be anonymous. The survey will take approximately 15-20 minutes to complete, and you do not have to answer all questions.
You can access the survey here: https://kcldental.qualtrics.com/jfe/form/SV_0olY61bzTqymnWd
Contact us koula.asimakopoulou@kcl.ac.uk luigi.nibali@kcl.ac.uk mark.ide@kcl.ac.uk if anything is unclear or if you would like more information.
Thank you for your support.