Congratulations to Professor Mark Ide!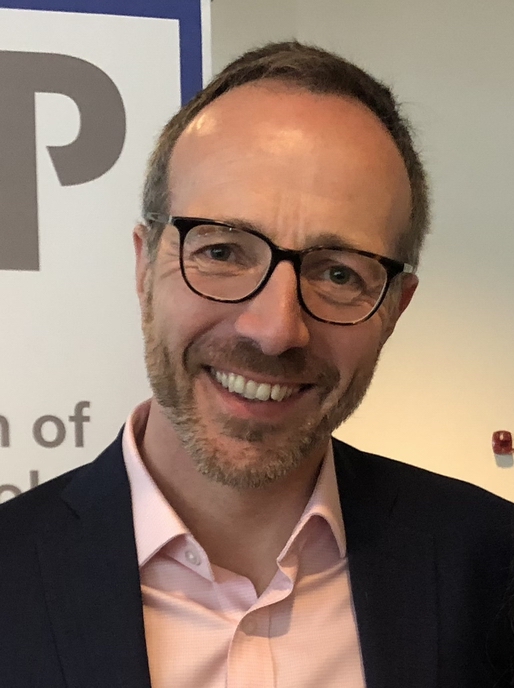 We are delighted to announce that Mark Ide has been elevated to the position of Professor in Periodontology, at King's College London. Mark works incredibly hard delivering the highest quality education, research and clinical excellence and is richly deserving of this prestigious award.
Mark is a Professor and Honorary Consultant in Periodontology and the Associate Dean for Postgraduate Taught Education at the Faculty of Dentistry, Oral & Craniofacial Sciences, at Kings College London.
He has been involved in dental education for over 25 years at DCP, BDS and postgraduate level, Discipline (clinical and academic) lead for Periodontology for 14 years and postgraduate/specialist programme lead for 10 years, developing undergraduate and postgraduate programmes using technology and new clinical innovations with an evidence-based approach.
In his role, Mark has supervised over 30 research projects mostly at Masters level including 4 PhDs. His research work has been a mixture of basic sciences, clinical and translational investigating dentine sensitivity treatment and assessment, periodontal- systemic links and inflammation including pregnancy outcome, monitoring and assessment of periodontal tissues in health and disease.
He is currently focusing on biomarkers for periodontal and other diseases, periodontal-systemic links, inflammation, epidemiology, disease measurement and associations with microbiome, as well as tissue imaging and the use of technology for education and for improving the physical performance of clinicians.
In addition to his role at King's, Mark works incredibly hard for the BSP. He has served on Council in the role of Honorary Secretary and then as President in 2019. In his Presidential year, Mark ran an extremely successful Conference and worked tirelessly for the Society, always putting the interests of the membership at the heart of everything he does. We are delighted that Mark has kindly agreed to take on the role of Shadow President next year, on behalf of Dr Nik Pandya.
As London moves into Tier 2, we hope that Mark gets the opportunity to celebrate his success with his family. Well done Mark!