Consensus report "Perio & Cardio diseases Workshop"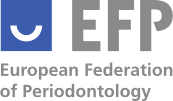 The European Federation of Periodontology and The World Heart Federation has published a far-reaching report with evidence that periodontitis causes an increased risk for future atherosclerotic cardiovascular disease. Both cardiovascular disease and periodontitis are chronic non-communicable diseases. Periodontitis has an overall global prevalence of 45-50% and its severe form affects 11.2% of the world's population, making it the sixth most common human disease.
The consensus article is the fruit of the Perio-Cardio Workshop, held in Madrid in February 2019. This workshop brought together more than 20 experts from the two organisations to consider the latest evidence about the associations between periodontal and cardiovascular diseases and to draft a series of recommendations on prevention and therapy.
The full Report, which also provides a series of recommendations for dentists, doctors, and patients, is published in the Journal of Clinical Periodontology, Volume 47. DOI: https://doi.org/10.1111/jcpe.13189 and Global Heart, Volume 15, Issue 1. https://globalheartjournal.com/articles/abstract/10.5334/gh.400/.
The EFP will now take the findings of the Perio-Cardio Workshop, as expressed in the consensus report, to create an outreach campaign on periodontal and cardiovascular health which will provide specific materials to dentists, physicians, and patients who visit both dental and medical practices. This campaign is due to be launched in April 2020.