Delivering a powerful message with a powerful impact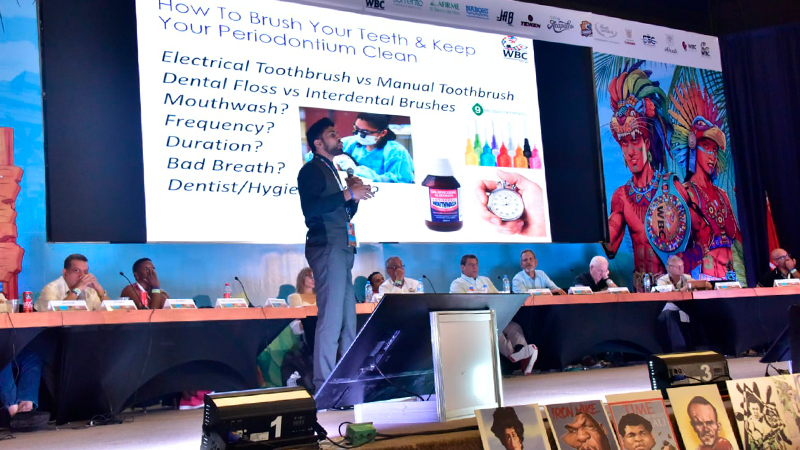 One of the main aims of the BSP is to help raise public and professional awareness of gum disease and the importance of looking after your oral health. Conveying that message in a clear and easy to understand way is a continuing challenge. It was therefore wonderful to hear that British Dentist, Dr Arthif Daniel, had succeeded in doing this in spectacular style.
A graduate from King's College London, Arthif combines dentistry with his professional boxing career as a welterweight. When attending the recent World Boxing Council's 60th convention in Acapulco, Mexico, Arthif captivated the audience with his presentation on Oral Hygiene and the Systemic Effects of Gum Disease. Demonstrating the evidence of how periodontitis could potentially affect the performance of boxers. Many examples of high quality studies over the last several decades were cited to illustrate the significance of the topic and a clear explanation was given on the importance of good oral health and the prevention of gum disease. Arthif was lauded for delivering a powerful message and, by linking each aspect of his talk to a boxer's performance, it certainly had a powerful impact on the audience.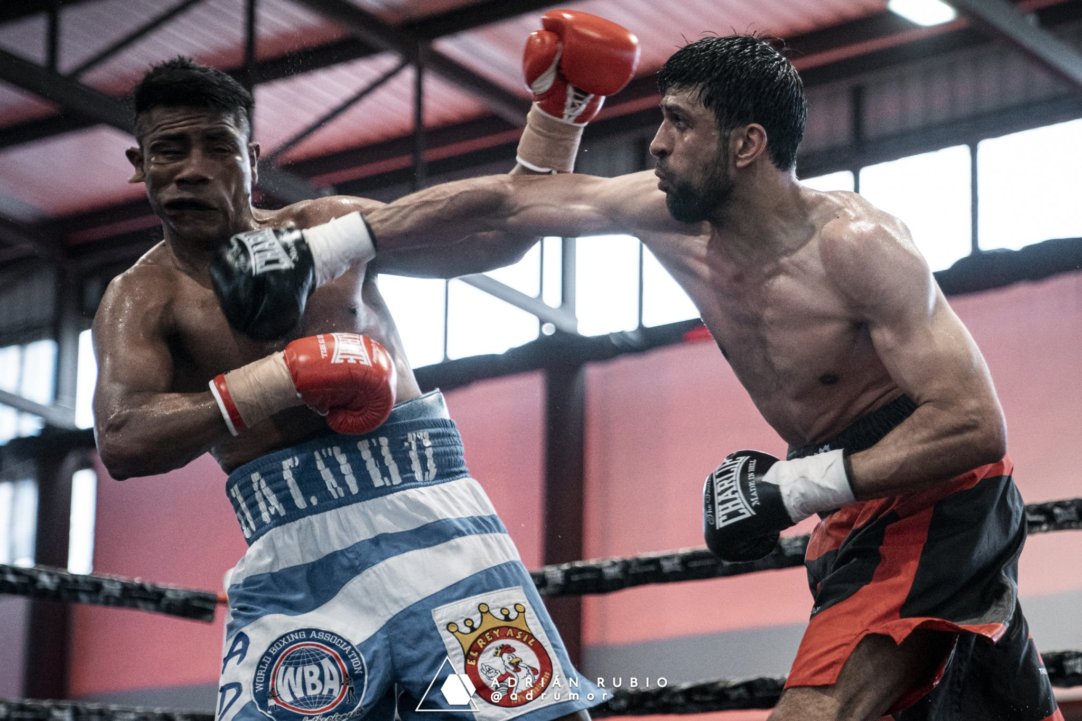 Commenting on the event, Arthif said, "It was great to have the opportunity to deliver the presentation on this important topic and explain how the systemic effects of gum disease can have a detrimental effect on a boxer's performance. Fighters need to ensure they keep their general health in prime condition to be able to perform at their optimum level. When it comes to world champion boxing, those marginal gains can make all the difference when you are fighting to win."
Dr Daniel concluded his presentation by thanking Professor Mark Ide, of Kings College London, for mentoring him during his undergraduate days and continuing to do so today.