DID YOU KNOW… that you can order BSP patient information leaflets?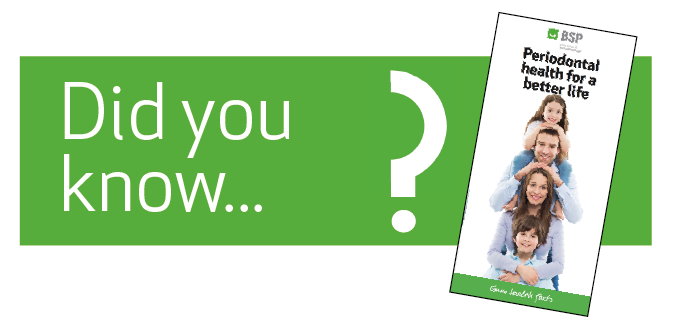 We continually work closely with a number of professionals and organisations to promote a better understanding of periodontitis, its impact on patients and links with systemic diseases such as diabetes and heart disease.
We have produced a number of publications to raise awareness with the public and highlight news, changes and updates to dental care, to help prevent and treat periodontitis. One of the most popular publications requested by dental practices is our "Periodontal health for a better life" leaflet.
The order form can be downloaded from the Professionals - Publications page of our website: https://www.bsperio.org.uk/publications/index.php