EFP and World Heart Federation launch campaign on periodontal and cardiovascular health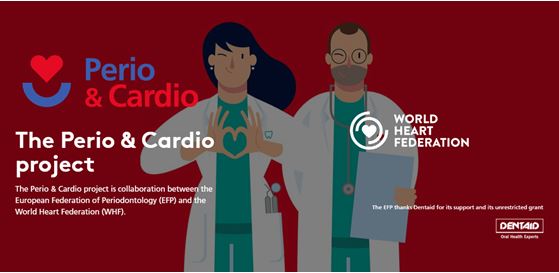 THE EFP and the World Heart Federation (WHF) have launched an outreach campaign to highlight the links between periodontal and cardiovascular diseases.
The Perio & Cardio project offers clear advice, based on the latest scientific evidence, about the significance of the associations between the two diseases and about the steps that should be taken in terms of prevention and treatment.
The campaign, which has been made possible thanks to an unrestricted grant from Dentaid, includes recommendation documents designed specifically for oral-healthcare professionals, medical professionals and pharmacists, and patients and the public.
It also includes infographics and a video animation, as well as the consensus report of the Perio-Cardio Workshop, upon which all the materials are based.
For more information please visit the EFP website.