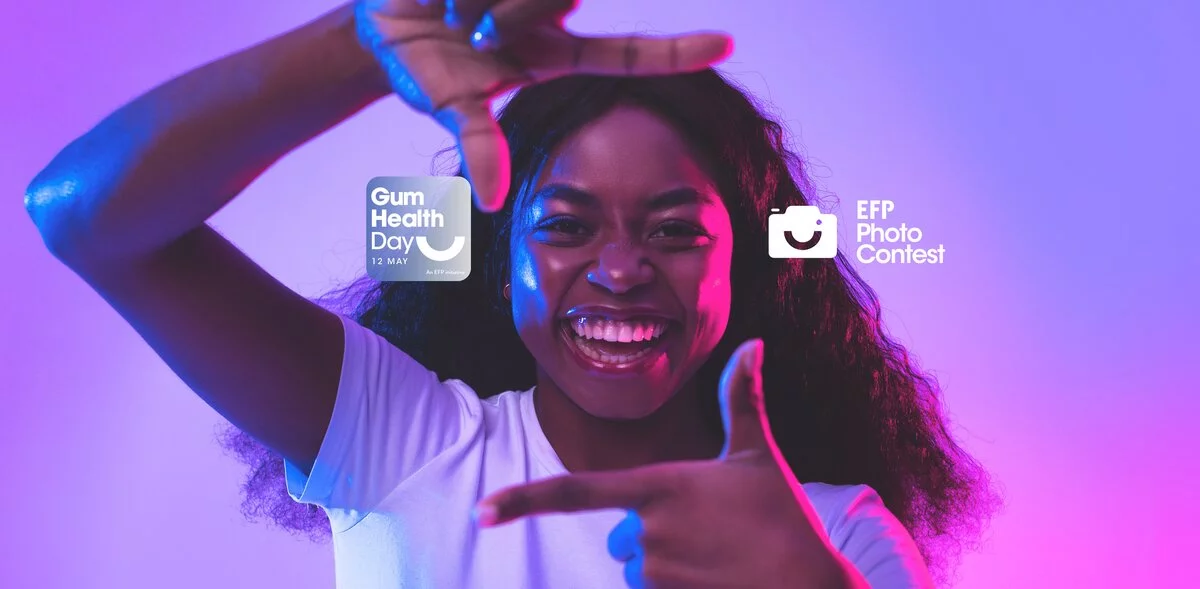 The EFP has organised a Photo Contest as part of their Gum Health Day 2023 campaign and we encourage all of our members to apply. This is how members can participate:
Participants must be members of an EFP national society of periodontology.
Pictures must be iuploaded to Instagram using the following hashtags: #GumHealthDay #EFPerio #BSP and #ProtectYourGums
You must tag the EFP (@perioeurope) on all pictures.
All submissions must be based on this year's Gum Health Day slogan "Healthy gums look good on you! Protect them!". This includes any picture related to periodontology or any treatment that aims towards achieveing healthy gums. Participants may submit multiple photographs.
The 10 pictures with the most "likes" will be judged by an internal EFP committee, and the winning pictures will be communicated by 31st May. Deadline for submissions is 12th May 2023.
The EFP will choose three winners, who will receive:
EuroPerio11 registration (any expense related to accommodations, flights, meals and transport are excluded); and
the opportunity to have their photos published and credited wherever possible, in upcoming EFP publications
By submitting the photo, all participants warrant that:
They own the copyright to their entry as its author. The entry must be their own work, must not be copied, and must not contain any third-party materials and/or content that the author does not have permission to use. Their entry must not include any trade marks, and must not show inappropriate or dangerous behaviour, or otherwise be obscene, defamatory, distasteful, offensive, or in breach of any applicable law or regulation, or in breach of any confidentiality obligations owed by them to third parties.
Each person depicted in the entry has granted permission to be portrayed as shown and that the author's photo may be used by the EFP for the purposes of promoting periodontal health. The author must be able to present evidence of this permission to the EFP upon request.
Non-compliance with these rules may result in disqualification.
Good luck!