EuroPerio 10 - BOOKING DEADLINE MAY 18th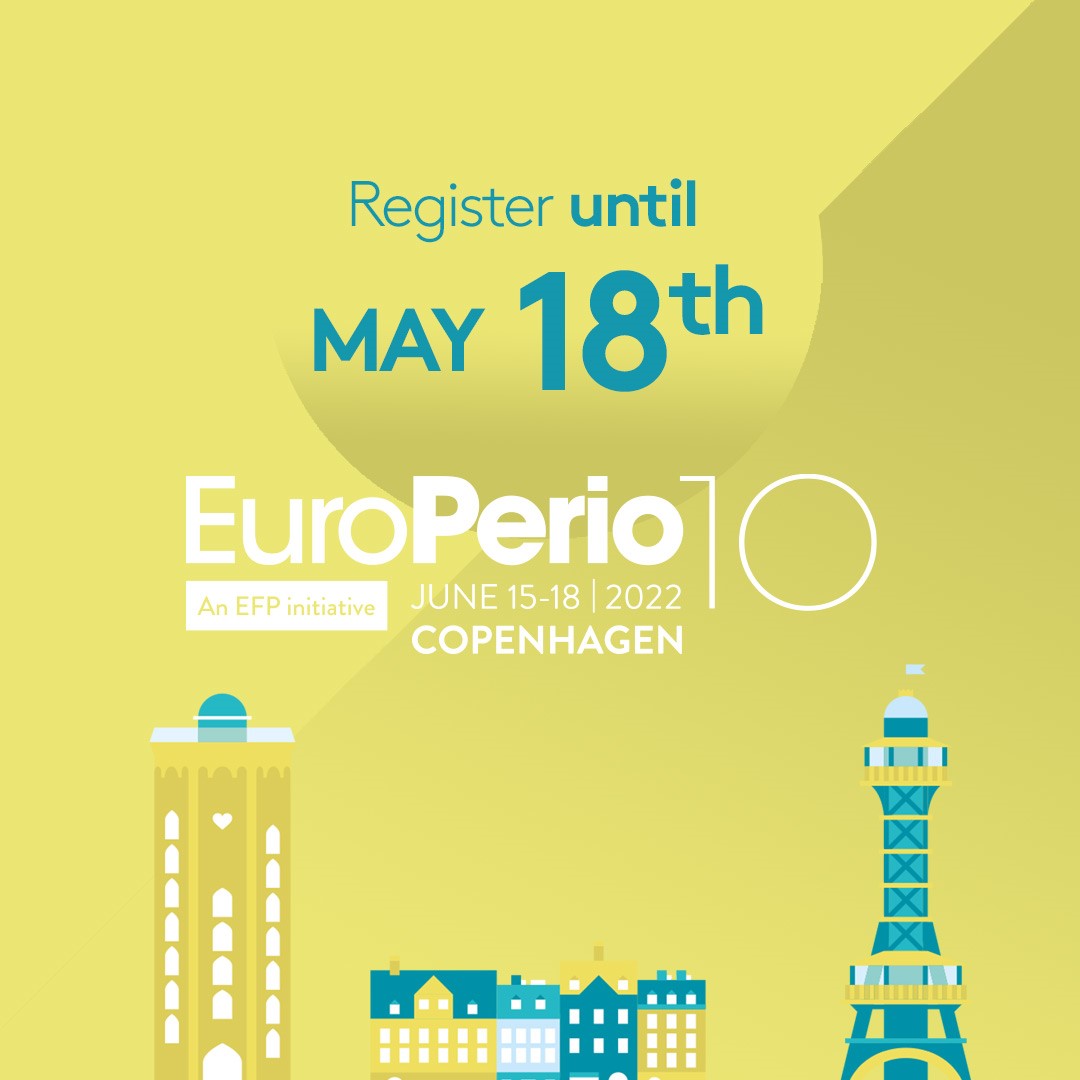 The deadline for regular-fee booking for the EuroPerio10 congress is May 18, after which higher late and onsite booking fees apply.
More than 130 speakers from over 30 countries will take part in the main scientific programme, which features a wide variety of formats – including live surgery, debates, interactive sessions, video sessions, and symposia – and sessions tailored for different audiences from academics and specialists to clinicians and hygienists.
EuroPerio10 will take place at the Bella Centre in Copenhagen, Denmark, on June 15 to 18. BOOK NOW!