Frank Ashley Undergraduate Prize 2021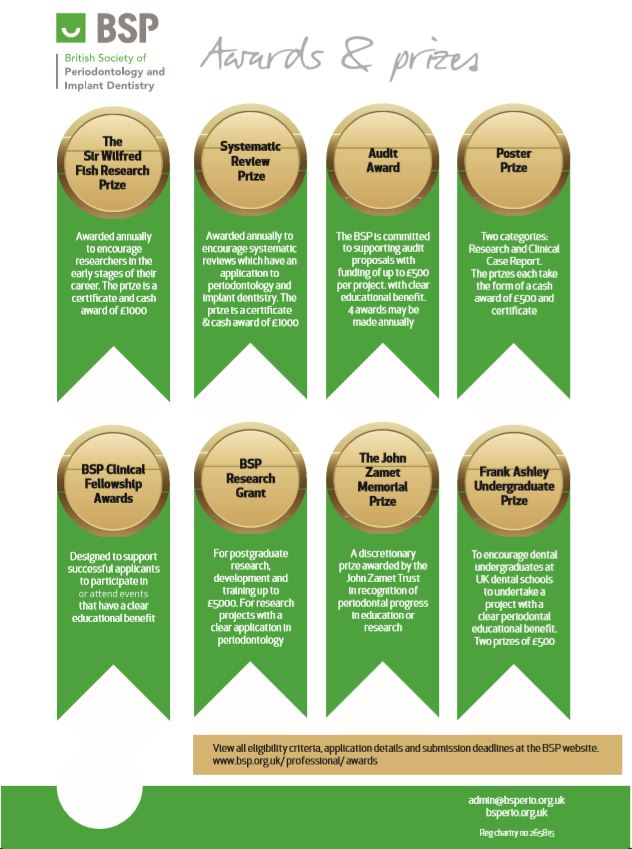 The Frank Ashley Undergraduate Prize encourages dental and hygiene therapy undergraduates at UK Dental Schools to undertake a project that has a clear educational benefit in periodontology.
There were two awards made for 2021, with each winner receiving a prize of £500. One of the winners, Oliver Ryder, has now successfully completed his project and is happy for his report to be shared with our members: "A Literature Review into the Mechanisms and Uses of Platelet Rich Fibrin in Periodontology. Is it Effective?"
Our Awards & Prizes reflect our commitment to progression and innovation, for research into periodontology and implant dentistry both for undergraduate, postgraduate and qualified dentists, hygienists and therapists. Please consider applying for an award by reviewing the Award categories and eligibility criteria HERE.