Human Tissue Authority (HTA)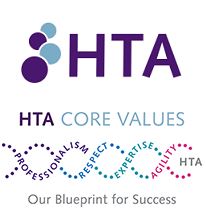 Important regulatory changes regarding the import or export of human tissues and cells between Great Britain (GB) and the European Economic Area (EEA) for the dental sector.
These changes may affect dental practices that previously did not require a HTA licence. Some products used in the placement procedure of dental implants are examples of human tissue products used in dentistry, these include but are not limited to:
cancellous bone particles;
demineralised bone matrix (DBM);
DBM putty;
pericardium; and
skin and dermal tissue products.
Regulatory changes came into effect following the end of the UK Transition Period. If you import or export human tissues and cells between GB and a country in the EEA for human application (patient treatment), you may need a HTA licence by 1 July 2021.
The regulatory changes do not apply to organisations in GB (England, Scotland and Wales) ordering human tissues and cells from suppliers in the UK already licensed by the HTA.
If you think your establishment might be affected by these changes, please visit the HTA's website and see our published FAQs for further information, or contact the HTA directly for advice: enquiries@hta.gov.uk.
The HTA has published a short survey to determine whether your activities are impacted. The survey should take no longer than three minutes to complete. Take the survey.