Let's keep children smiling!
As part of our Gum Health Awareness campaign, called 'A Lifetime of Smiling', we have been raising the awareness of gum health. Establishing good oral health habits in childhood will help prevent gum disease in adulthood. To support this, the society produced a series of educational materials aimed at children, parents and carers; dental professionals; and healthcare professionals.
The campaign materials are available to view, download and share on the BSP website: https://www.bsperio.org.uk/professional/infographics/index.htmlbsp.org.uk.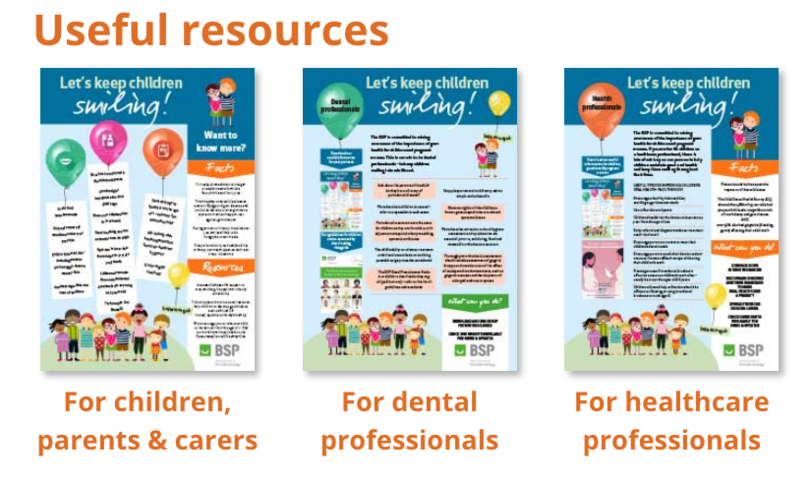 In addition, the Chief Dental Officer for England's has produced a set of online resources for dental professionals, as part of their Starting Well Core initiative. They have been developed to support dental teams providing preventive care for young children aged 0-2 years. This includes a range of professional- and public-facing resources (e.g. learning resources and guidance for professionals, posters for health care and early years settings, leaflets for the public) from a variety of sources, which can be downloaded and printed.
To access and download resources in the pack, please visit: https://www.dropbox.com/sh/1t4xuu3u370y2pm/AAAY7gEIOqY0WMA90VR1SrAqa?dl=0
If you have any questions about resource packs or their circulation, please contact the Starting Well Core Project Manager at england.ocdo-pm-smile4life@nhs.net.