Oral Health Research Congress - Madrid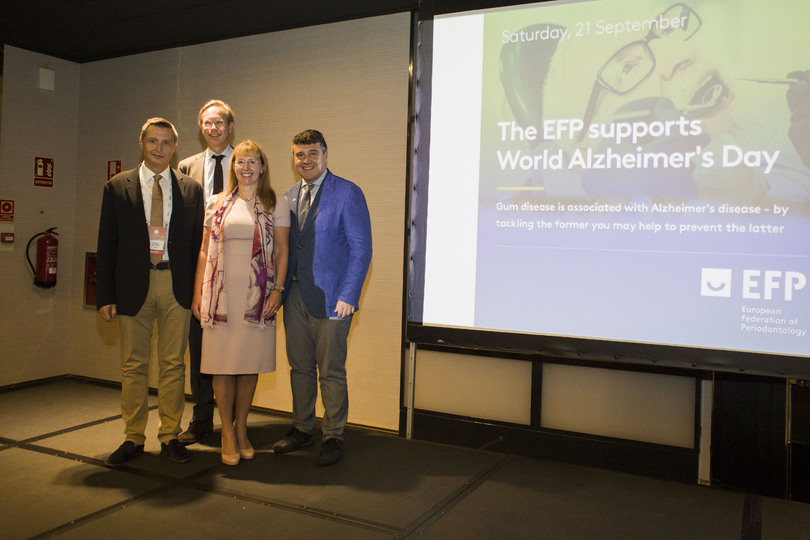 There was a strong EFP presence at the Oral Health Research Congress held in Madrid recently, with presentations by various members of the Federation's executive committee.
The three-day event was organised by the Continental European Division of the International Association for Dental Research (CED-IADR), together with the Scandinavian Division (NOF). The congress president was David Herrera, chair-elect of the EFP's workshop committee and scientific chair of EuroPerio10, which takes place in Copenhagen in June 2021.
BSP Honorary Secretary, Professor Nicola West, spoke during a session on the association between oral and systemic diseases and addressed the links between periodontitis and Alzheimer's Disease.
Visit the EFP news page to read more about this event: https://www.efp.org/newsupdate/efp-at-ced-iadr-congress/