Periodontal diagnosis in the context of the 2017 classification system of periodontal diseases and conditions - implementation in clinical practice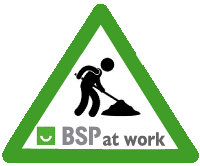 As you will be aware, the British Society of Periodontology set up a working group of specialists and general practitioners to review the 2017 Classification of Periodontal Diseases that was announced at EuroPerio 9. They have worked tirelessly to look at the process of implementation of the 2017 classification for the UK to produce something that is workable and practical in UK general and specialist practice. The BSP implementation document has now been published in the British Dental Journal. The paper describes the salient points of the 2017 classification, rationalises the differences between the 2017 and 1999 classifications, provides BSP management guidelines and an illustrative case study.
This BDJ paper is now available to view online: https://www.nature.com/articles/sj.bdj.2019.3
The January issue of the BDJ also includes a case report and a further four case studies will be featured in subsequent series: https://www.nature.com/articles/sj.bdj.2019.2
The webinar series that we set up to promote the 2017 classification has been a huge success. The series, scheduled from October 2018 to February 2019, was made free of charge and available for everyone to access. We were delighted with the response from the dental professions with up to 2500 practitioners registering to watch each webinar. There is still time to register for the final webinar in this series, with Professor Nikos Donos: https://www.bsperio.org.uk/events/index.php
BSP Webinars Programme
Workshop 1 - Defining Periodontal Health - Professor Iain Chapple

Workshop 2 – Categorisation of periodontitis according to four stages and three grades – Professor Ian Needleman

Workshop 3 – Periodontal manifestations of systemic diseases and developmental and acquired conditions – Professor Francis Hughes

Workshop 4 - Classification of peri-implant diseases and conditions – Professor Nikos Donos
If you did not register to view the webinars, they will be made available to view, free of charge, on our website, three months after the event. The first in the series, with Professor Iain Chapple, is now available and free for everyone to access on the website: http://www.bsperio.org.uk/news/2017-world-workshop-classification-syste
We have also planned a series of educational webinars that focus on case studies using the 2017 classification, thereby giving a practical overview of the new framework. The aim is to help practitioners become familiar with the key considerations and more confident when using the 2017 world workshop classification scheme. They will also provide an overview for how these recent changes may be implemented into day-to-day practice. Full details of forthcoming events can be found on the Events page of our website: https://www.bsperio.org.uk/events/index.php
All our webinars are free of charge to our members, which is one of the many benefits of membership. Non-members are welcome to register for the webinars at a charge of £20 for Hygienists/Therapists and £30 for Dentists. If you have colleagues who wish to join the BSP, full details of membership details can be found on our website: https://www.bsperio.org.uk/professional/join-the-bsp.html
Alternatively, they may contact our Executive General Manager, Paula Dunn, who will be happy to help: admin@bsperio.org.uk.
In addition, the BSP has created a decision-making flowchart (algorithm) to help practitioners to adapt to the new classification. This document will be essential for all practitioners and Periodontists in guiding them through the decision-making process to arrive at the correct diagnosis for their patients. We are currently in the process of arranging the printing of the flowchart and we hope to disseminate this document to our membership very soon.