Realistic learning experiences with 'lifelike' mouth models – the future for dental students
Thanks to new research carried out, 'lifelike' dental models with the tactile qualities of real mouths will be used to train the next generation of dentists.
A joint project by Professor Michael Milward and Professor Paul Cooper at the University of Birmingham's School of Dentistry and PhD candidate Richard Arm at the Nottingham Trent University (NTU) will allow student dentists to experience and learn how it feels to use periodontal probes to check for gum disease.
The models are funded by the University of Birmingham's Alumni Impact Fund and feature realistic gingivae and soft tissues including a tongue which feel and behave like the real thing.
Made from synthetic gels and fibres, the tongue and gums vary in hardness to mimic living tissue while the teeth and underlying are bone are made from bone-simulating resin.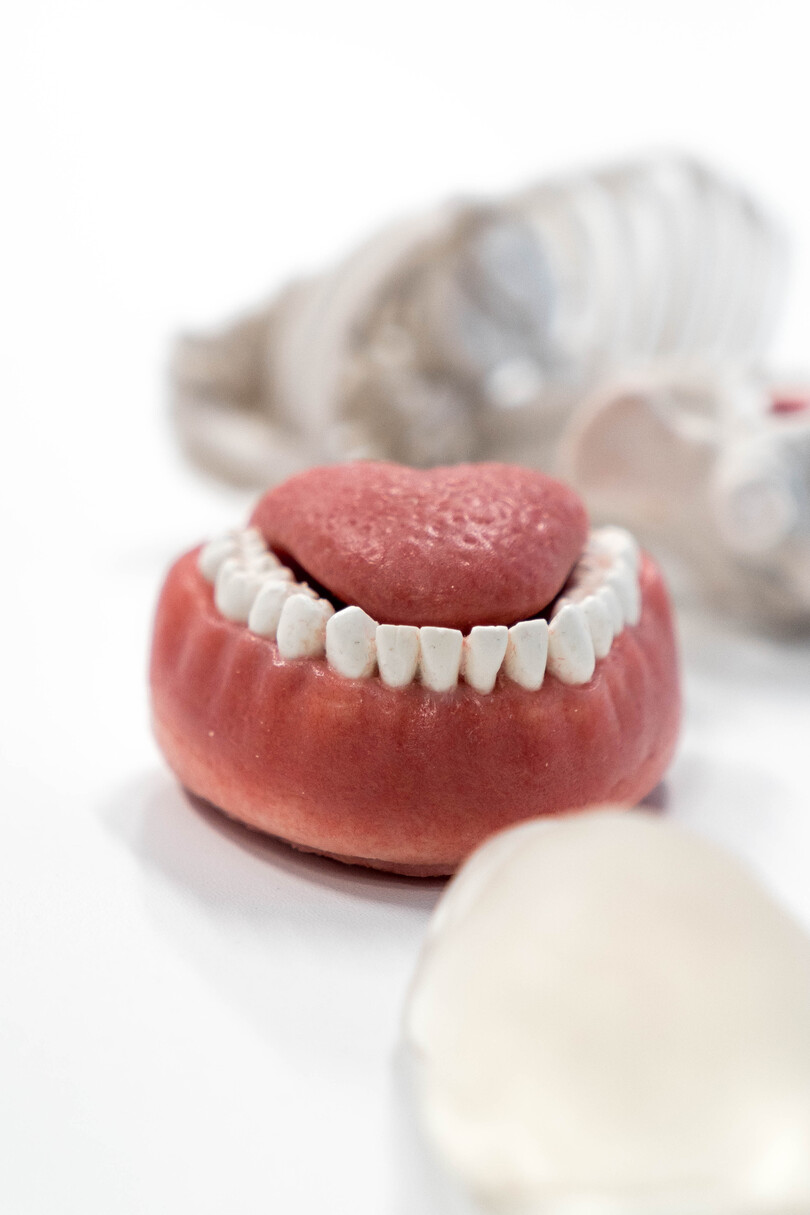 Mr Arm, of the Advanced Textiles Research Group at NTU's school of art and design, explained, "The aim is to give students the psychological experience of how it feels to perform real dentistry, but in a safe learning environment.
These realistic models will allow students to learn the tactile skills of how to examine the gums and teeth, before examining their first patients.
Until now current dental models haven't provided a realistic enough experience for students and the inclusion of a tongue will mimic the challenge which dentists face and better prepare them for their first clinic."
Students and staff from the University of Birmingham's School of Dentistry have provided feedback on prototype dental training models to inform the final design.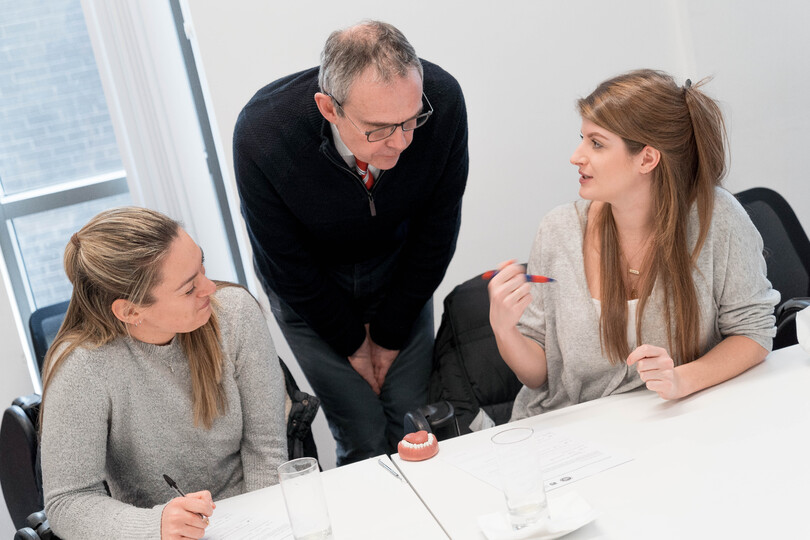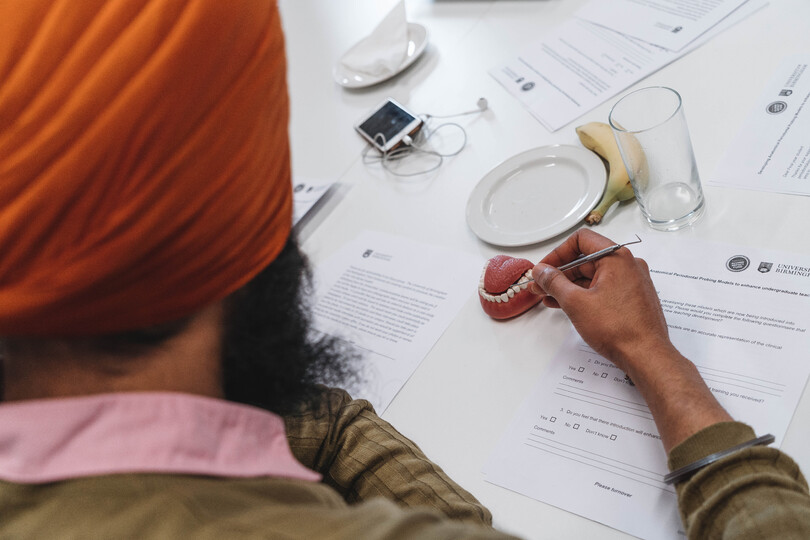 Professor of Periodontology at the University of Birmingham, Michael Milward said, "These models meet an unmet need in dental education and will allow us to better prepare our students for clinical work.
The feedback we have received from students and staff has been extremely positive and the final version has already been introduced into undergraduate teaching.
While some models are commercially available, no models combine the replica hard and soft tissues in this way to provide a realistic learning experience.
These developments provide a major step forward in dental education both for dental students and for the retraining of the dental workforce, ultimately benefitting our patients.
We aim to work closely with our colleague at Nottingham Trent University to further enhance the models to allow our students to develop additional clinical skills."