The Dentistry Show 2015 17th and 18th April, NEC Birmingham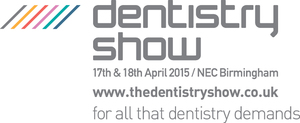 A world-class conference programme at The Dentistry Show 2015
17th & 18th April 2015 at the NEC, Birmingham
The Dentistry Show 2015 will include a bigger and better line up of speakers, delivering more seminars, lectures and practical sessions to the largest gathering of dental professionals in the UK – make sure you don't miss out, register for FREE now!
You can view the conference programme which offers a variety of education and CPD opportunities for all professions and specialisms within Dentistry, spread across 11 theatres and 12 workshops, seminars and clinics, amounting to a staggering 100+ hours of vCPD.
The Aesthetic Dentist Theatre, chaired by Dr Chris Orr, includes handpicked specialists who provide you with a thorough insight into key aesthetic subjects as they relate to modern dental practice. Packed full of presentations which show how you can combine aesthetic treatments with your business, sessions include:
Dr John Kanca III, 'Successful Adhesive Dentistry: Achieving Greater Success Through Understanding Your Materials'
Philip Ower, 'Periodontal Plastic Surgery for GDPs'
Dr Walter Devoto, 'Simplexity: The Pop Aesthetic Dentistry'
In partnership with the British Society of Periodontology, the PerioLounge will also bring a plethora of key learning sessions including:
Dr Ian Dunn, 'Pink Aesthetics to Enhance You Aesthetic Dentistry'
Dr Rajan Nansi, 'Managing Periodontitis and Peri-implants in Practice'
Rana Al-Falaki, 'Laser Periodontics – Evolution or Revolution?'
The show takes place on 17th & 18th April 2015 at the NEC, Birmingham. With over 400+ exhibitors and more than 7000 dental professionals to network with, you won't be disappointed. So make sure you register yourself and your colleagues for FREE, and learn from the professions finest!