Winner of the Frank Ashley Undergraduate Prize – Emily Davison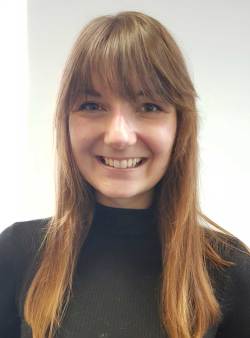 To reflect our commitment to progression and innovation within periodontology, the BSP awards annual prizes for research and periodontology, both for undergraduate and postgraduate students.
The Frank Ashley Undergraduate Prize is awarded to encourage dental undergraduates at UK dental schools to undertake a project with a clear periodontal educational benefit.
This year we are delighted to award the prize to Emily Davison, from the University of Glasgow Dental School.
Emily undertook a research-based elective at the Rheumatology Unit, Department of Medicine, Karolinska Institute in Stockholm, Sweden, with Dr Karin Lundberg's group, investigating a possible aetiological link between the periodontal disease-associated bacterium Porphyromonas gingivalis and rheumatoid arthritis (RA). Emily also visited Dr Tulay Linderbeg's research group in the periodontology department at Karolinska University Dental Hospital.
Please click here to read Emily's fantastic report.