Healthy gums look good on you! Protect them!
The slogan for this year's Gum Health Day 2023 campaign is "Healthy gums look good on you! Protect them!" This reflects that healthy gums are part of our wellbeing and beauty. It also conveys a powerful message encouraging everybody to prioritise prevention and maintenance of their gum health, which contributes to enhancing people's overall facial aesthetics and therefore their self-confidence in everyday social activities.
Gum Health Day was created in 2013 with the aim to increase public awareness of the seriousness of gum disease, the health problems associated with it, and the importance of keeping our gums strong and healthy. It seeks to remind people that gum health is a key factor for overall health throughout life, and that gum disease is a relevant public-health concern because it is linked to serious conditions, including diabetes, heart disease, cerebrovascular disease.
Gum Health Day 2023 Co-ordinator, Professor Spyros Vassilopoulos, explains that "a nice-looking smile is not a random factor but most often a consequence of maintaining good gum and oral health, and Gum Health Day 2023 will help to disseminate that message among dentists, health professionals, and the general public. At the end of the day, the purpose of Gum Health Day is to remind people why they should take care of their gums - and how nice our smiles look emphasises this point."
Promoting the importance of gum health to the public
BSP Undergraduate Representatives, students and staff at Dental and Hygiene/Therapy Schools in Aberdeen, Cardiff, Liverpool, Kings/Guys Hospital London, set up fantastic events to promote Gum health Day to patients and the public.
They created a stand and spent time at busy locations, handing out "Periodontal Health for a Better Life" leaflets to members of the public to get across the important message about the importance of gum health.
Here are some of images of the events that have taken place so far, with more events planned for later in the year.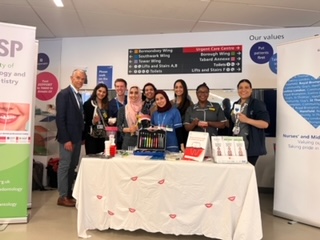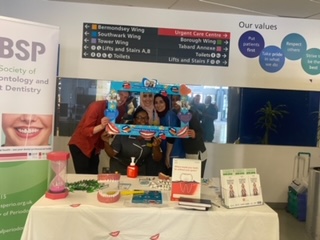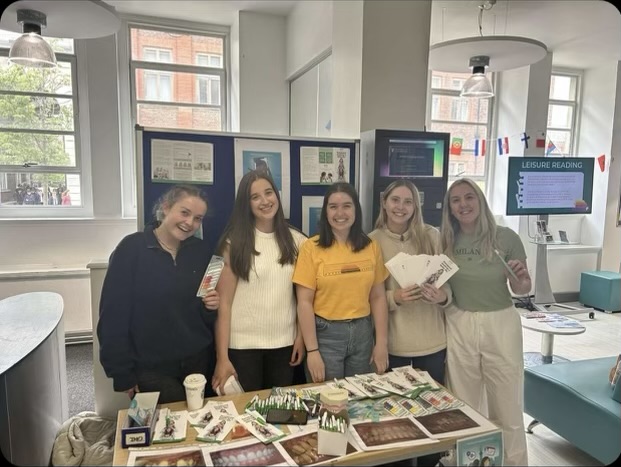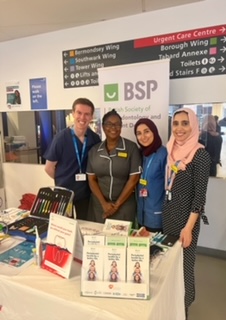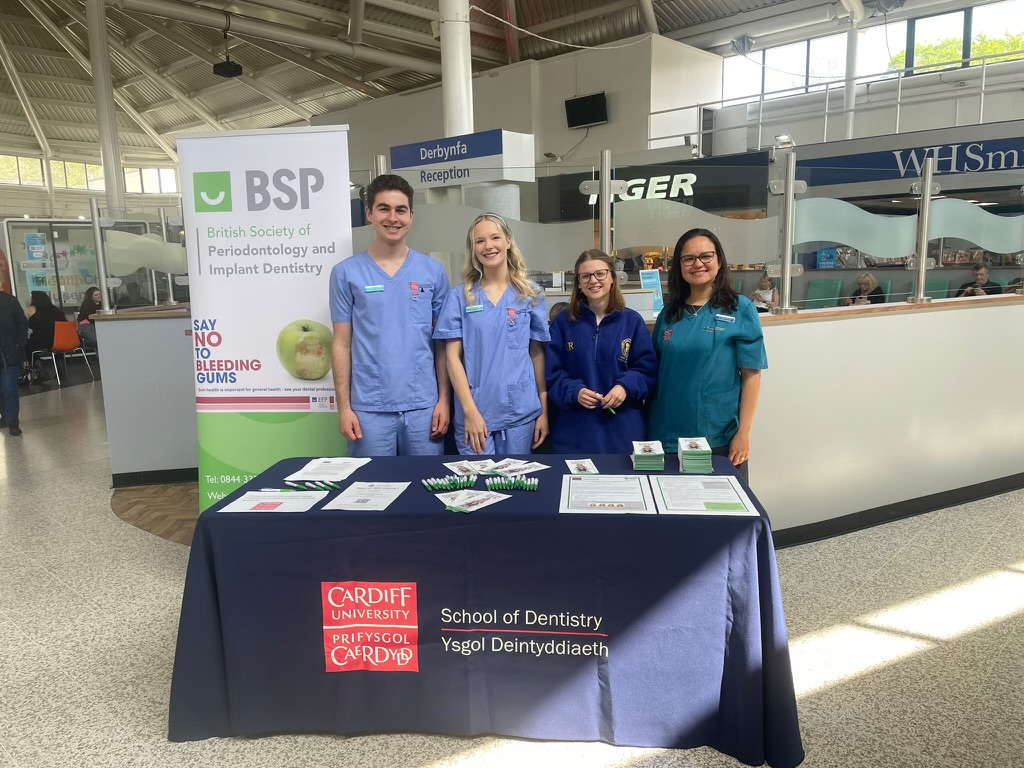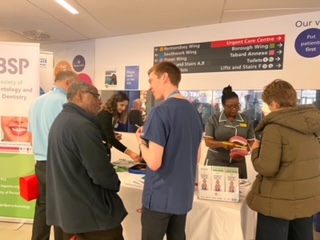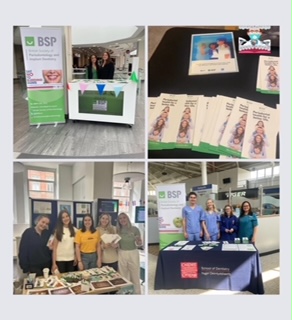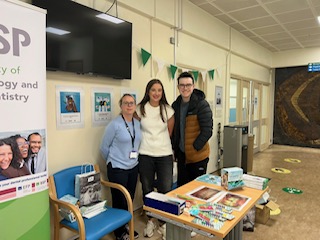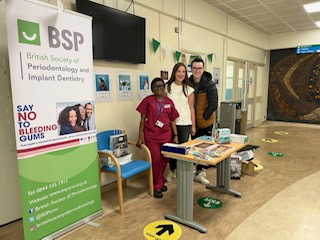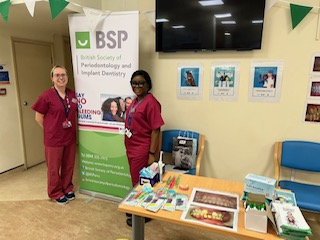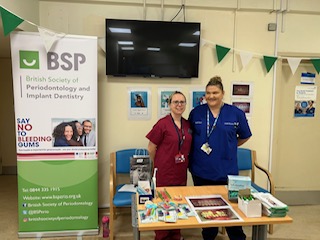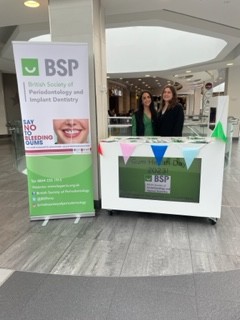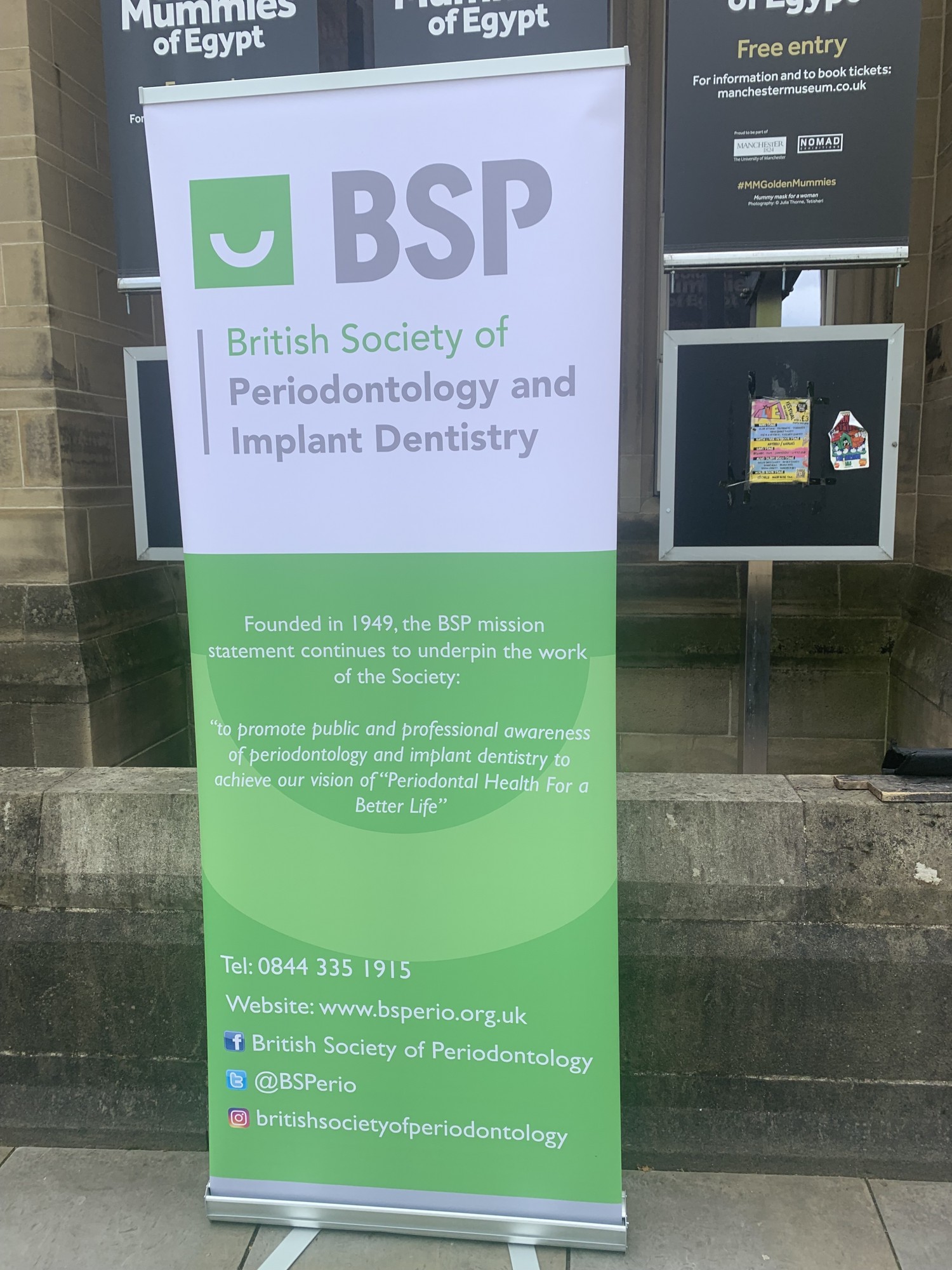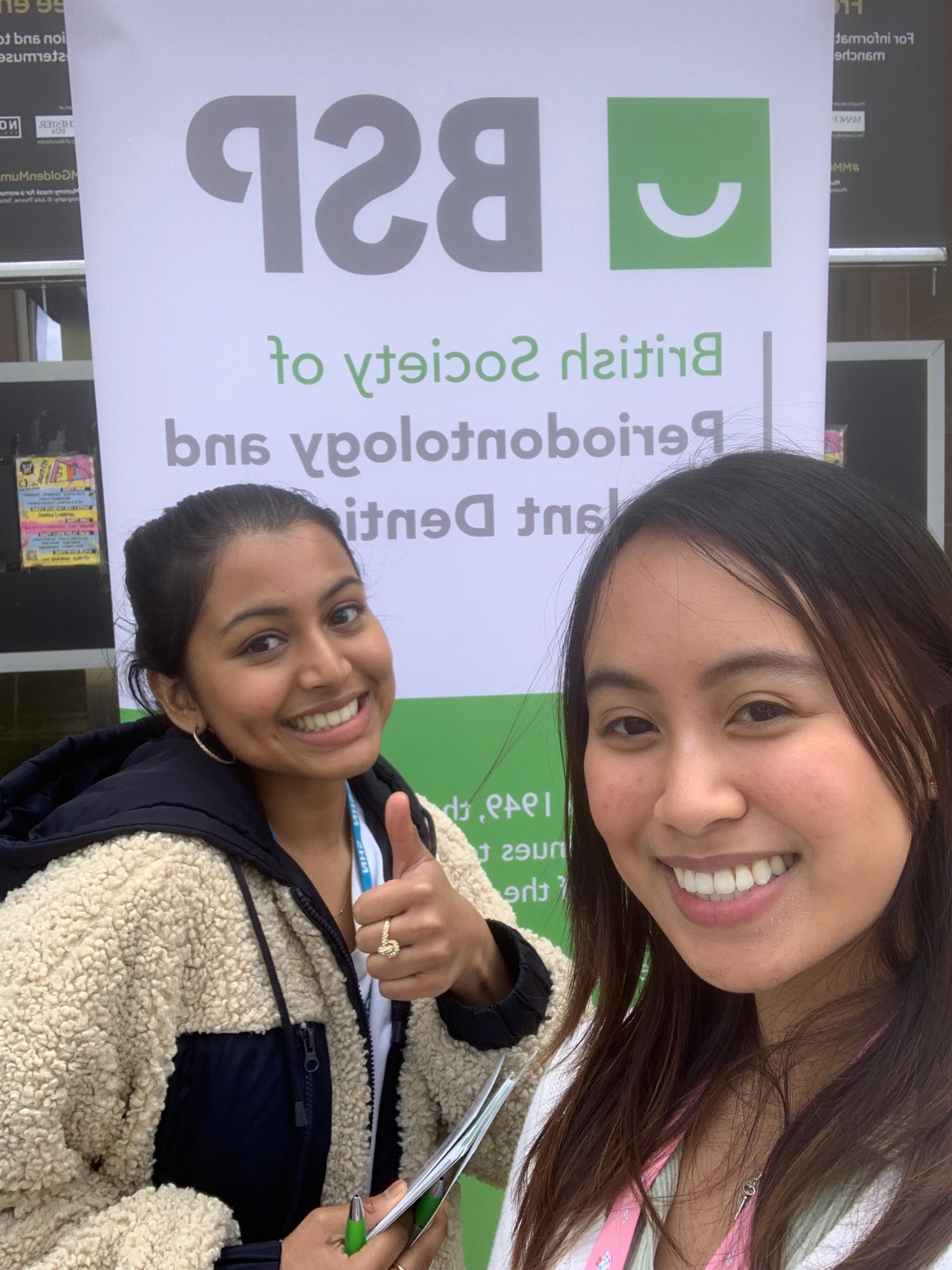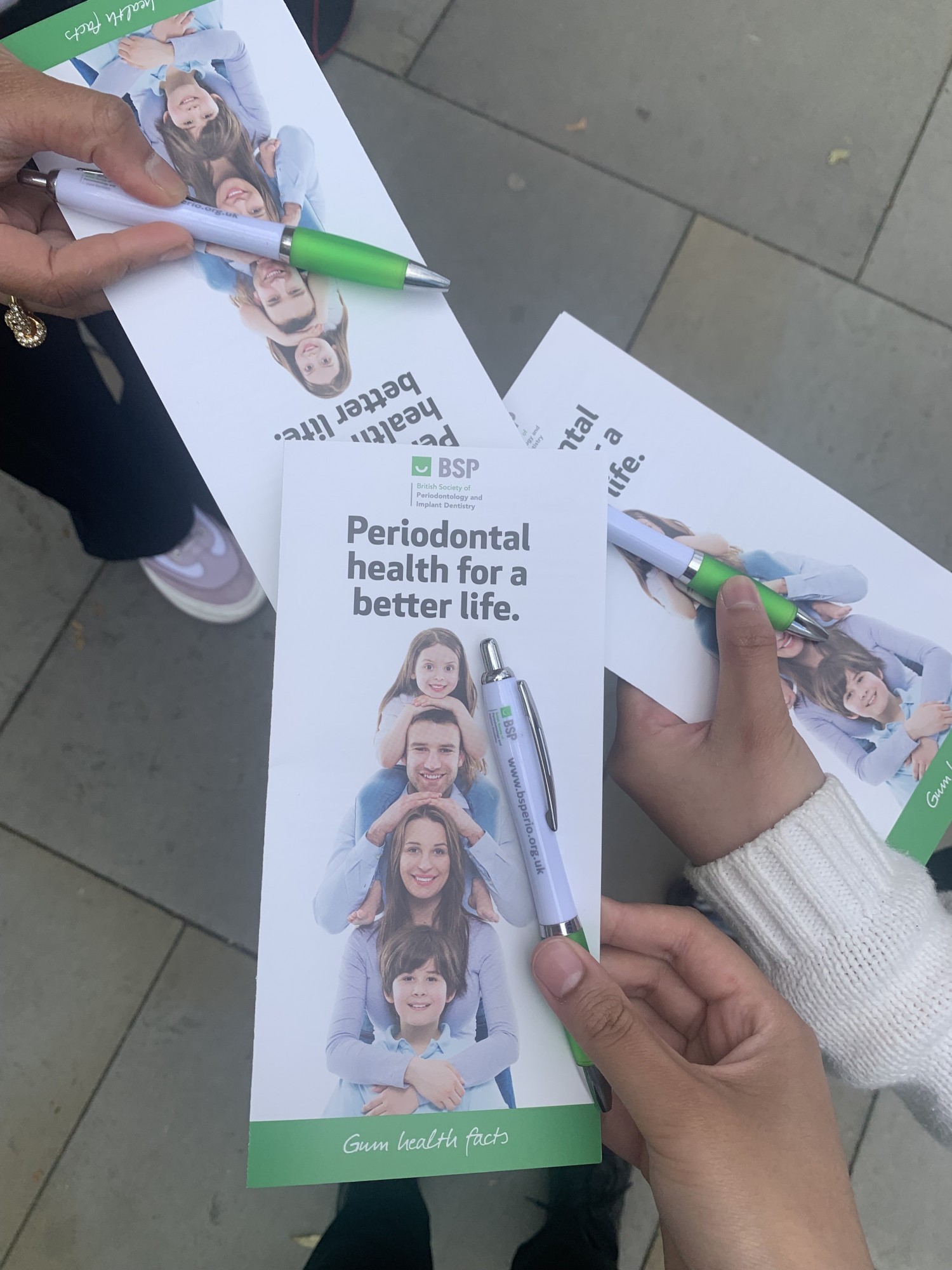 Gum Health Day resources to download and share
We will be working hard to raise awareness of Gum Health Day on the lead up to 12th May and will be encouraging dental practices to promote this important campaign and in their waiting rooms to their patients. You are welcome to download and print the posters and share the images below on social media. Alternatively, you can use the Custom Content Generator, which allows you to create customised layouts around the slogan "Healthy gums look good on you! Protect them!"